We automatically deploy HTTP Platform Extensions for each Project launched on our Platform. These extensions are not compulsory to use but do provide a simple way to accept HTTP/S traffic on the Section platform and send HTTP/S traffic to an upstream origin.
Add Domains​
Once you have created a Section Project, you can define the domain/s you would like to point at that Project in addition to or instead of the domain created automatically by our platform for that project.
Navigate to the settings tab for the Project you would like to add the Domain.
Click Add Domain and enter the details of the Domain you would like to add.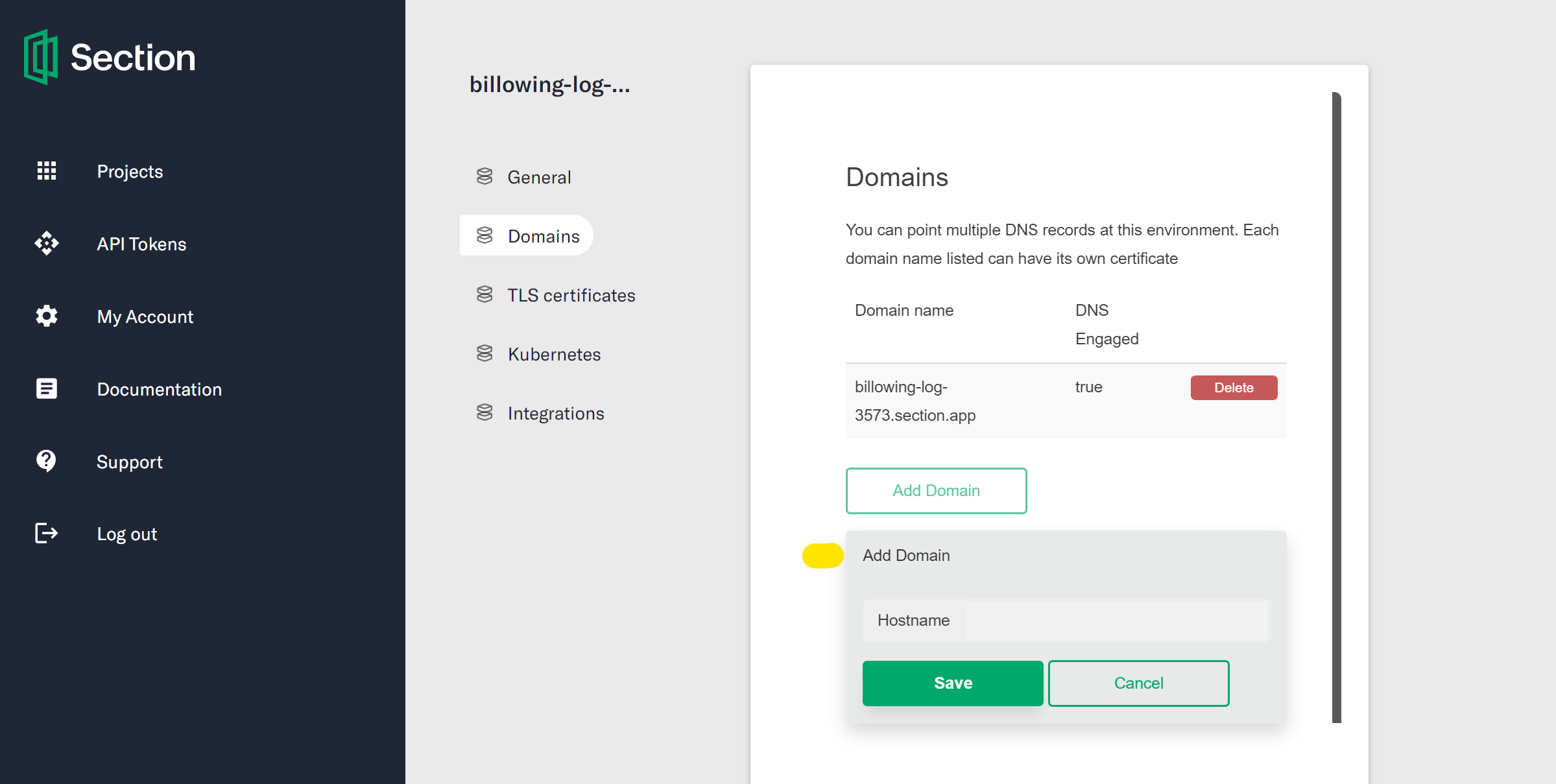 Change DNS​
After the Domain has been added, you can change your public DNS records to direct traffic for that Domain to be sent to your application on this Section Project.
Select the domain name you wish to use.
Go to your DNS provider and modify the existing CNAME and A records.
Add the CNAME as per instructions in the Section Console.
Click Verify to confirm engagment.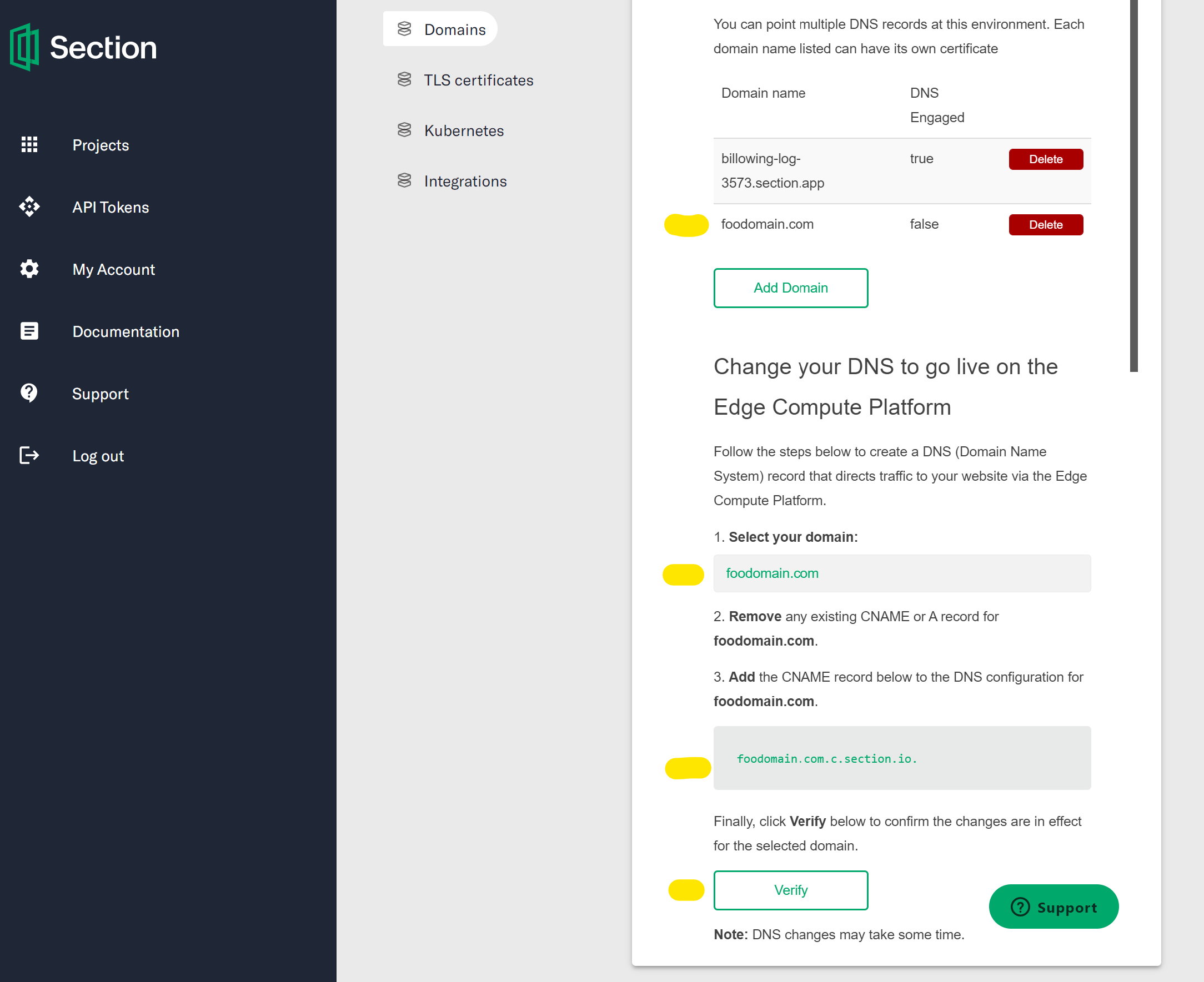 note
Propagation of DNS records throughout the Internet and ISP systems can take some time.