When you sign up to Section, for the first time, you will be created as an Admin User on your own Section Account. In this account you will be able to add Projects and Users.
Account Details​
You can view and modify your details for the account under the My Account tab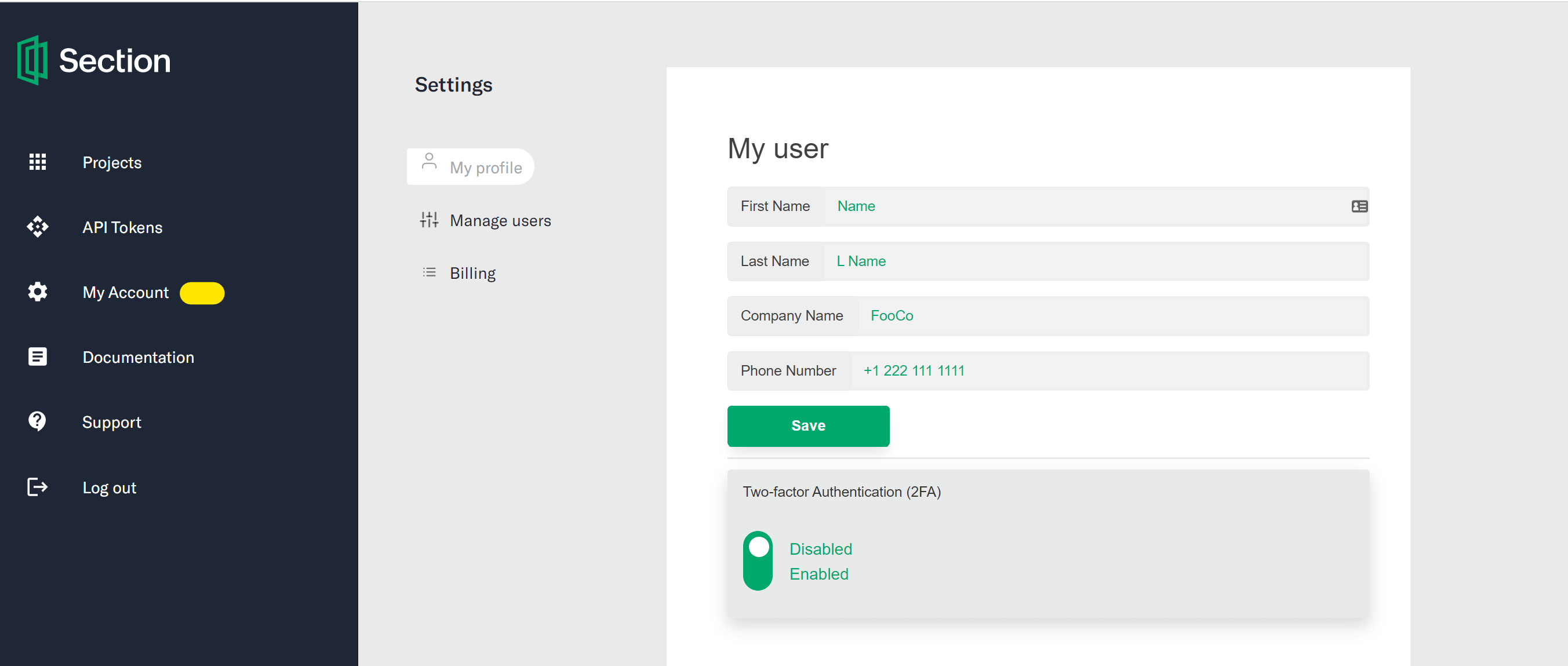 User Access Management​
Please see our article on User Management to learn more about how to add users to your account and how to set the appropriate permissions.
Delete Account​
If you would like to have your account deleted, please submit a support request.