Now that you have Created a Project and Configured the Deployment, you may want to adjust the Location Strategy so that you can define where your workload will be deployed across Section's global network of compute locations.
You can make changes to your project's location strategy by using the Kubernetes Dashboard provided in the Section Console or by using the Kubernetes API. This doc will walk through how to make changes using the Kubernetes dashboard, for more information on how to connect via API see our Kubernetes API documentation.
Launch the Kubernetes Dashboard​
From the Section Console select Launch Dashboard On the Projects page.

This will load up the native Kubernetes dashboard for this project. From here you can see and interact with all of your deployments.
Create New Resource​
To update your Project location optimization strategy you must supply a ConfigMap named location-optimizer. For an explanation on the configuration of the ConfigMap see our AEE Explanation.
To add the ConfigMap to your deployment from the Kubernetes Dashboard you will add a new resources by selecting the plus in the upper right hand corner of the dashboard.
Select Create from input and paste in your location-optimizer ConfigMap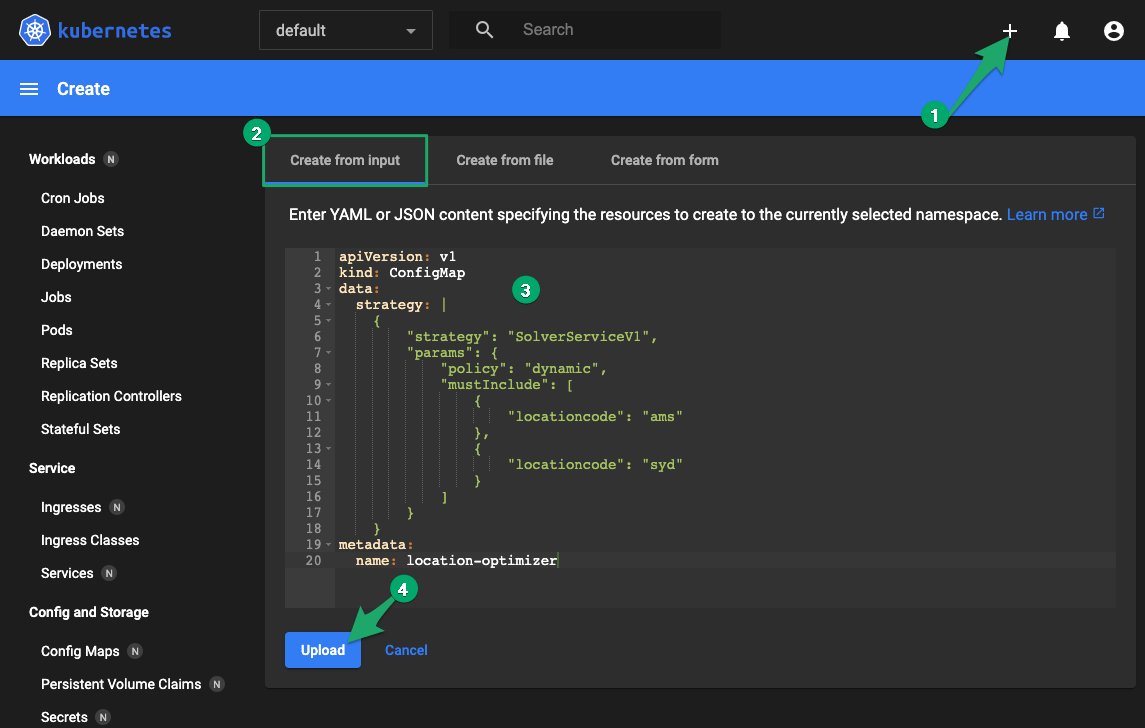 Select Upload and Section will begin to apply your location optimization strategy to your deployment. You can monitor this on the overview page on the Kubernetes dashboard.
NOTE: Projects using the free plan have limited access to location optimization strategies. For more see our Pricing Information
Next we will walk you through how to assign your own Custom Domain to a project.