We have lots of ways for you to get the help and support you need to be successful with your application on Section.
Platform Status​
View current platform status on our Status Page to be alerted to any platform wide issues.
Community Support​
Join our Slack Community and chat about all things Edge, Apps, Kubernetes and the rest of the stuff you need help with.
Lodge a Support Request​
In your Section Console, contact us for help or with any suggestions.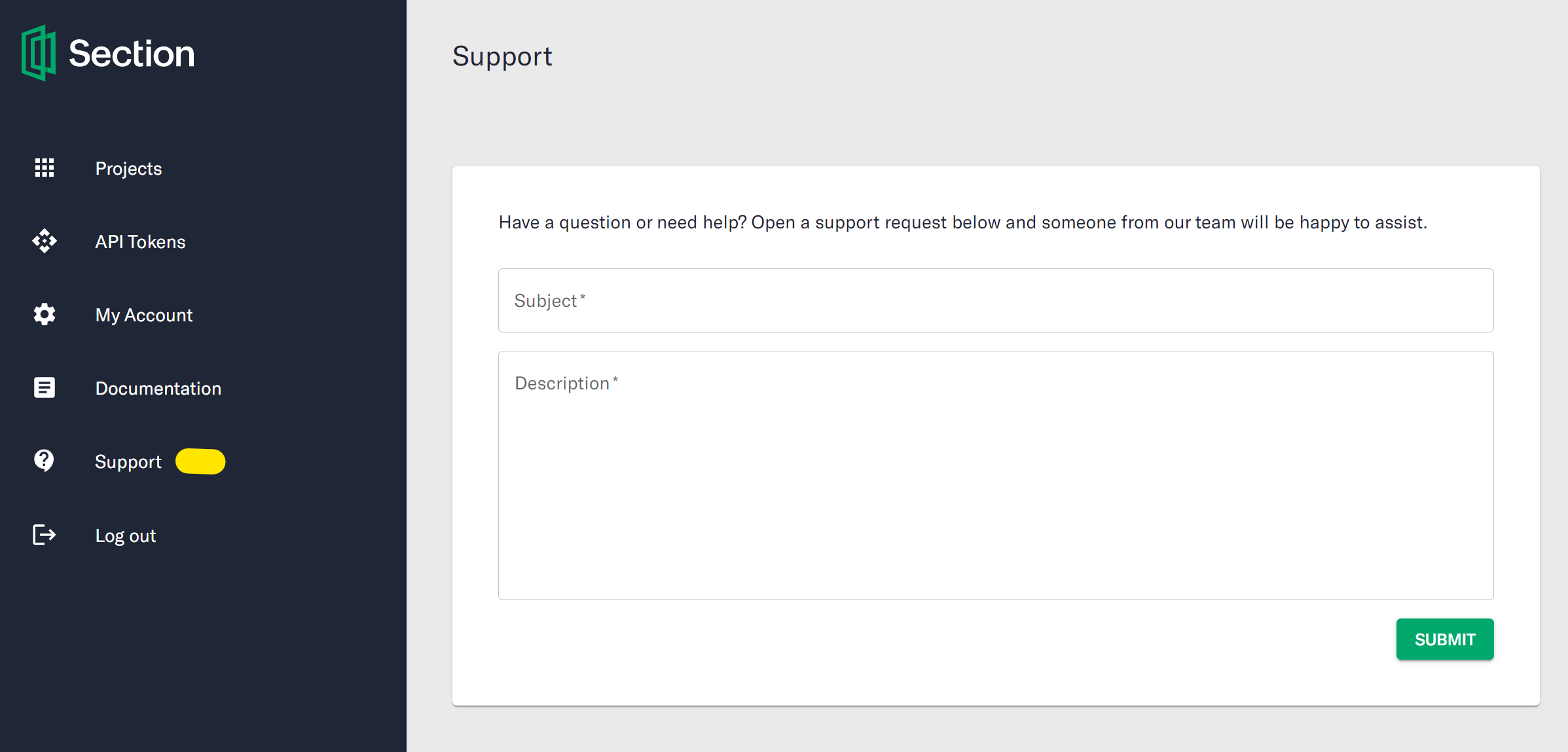 Other Questions?​
You can always contact us here at Section by dropping us a line from our Contact Form