Starter Stack Pricing
Security and performance – ready to go live in minutes.
Choose an Edge Services Stack
A quick and easy way to address common performance, scalability, and security challenges. These templates can be deployed and live in minutes or used as jumping-off points to further enhance your application. Add, swap, or remove other premium Edge Services, custom Containers or Serverless functions when you are ready.
Accelerate

Performance and scalability powered by the latest version of Varnish Cache globally distributed at the Edge.

Starting at $395/month
First Month Free*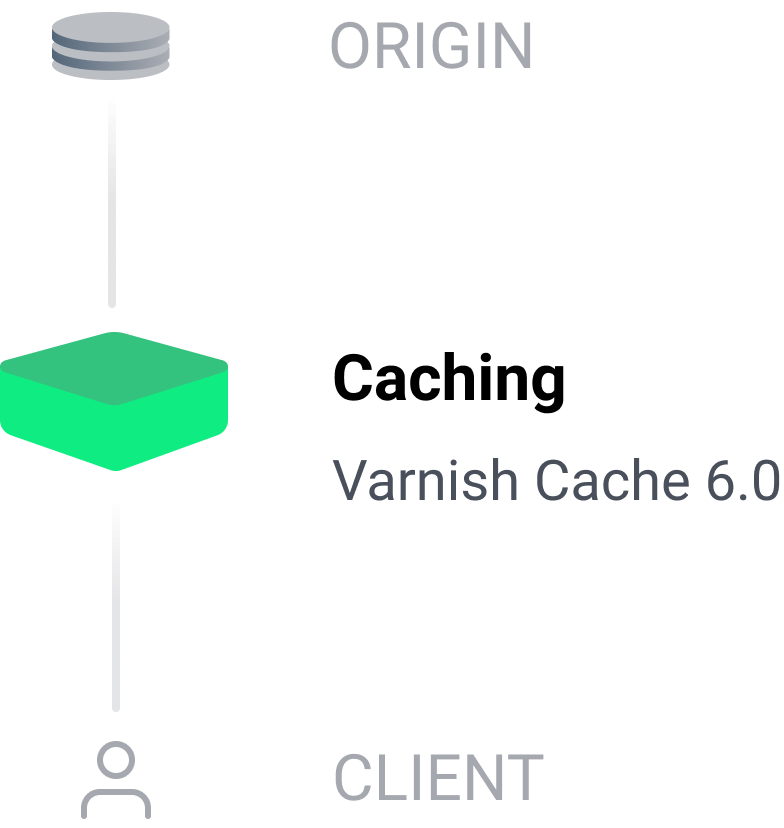 Accelerate +

Add on-the-fly edge image optimization for enhanced user experiences and improved bandwidth and storage efficiencies.

Starting at $495/month
First Month Free*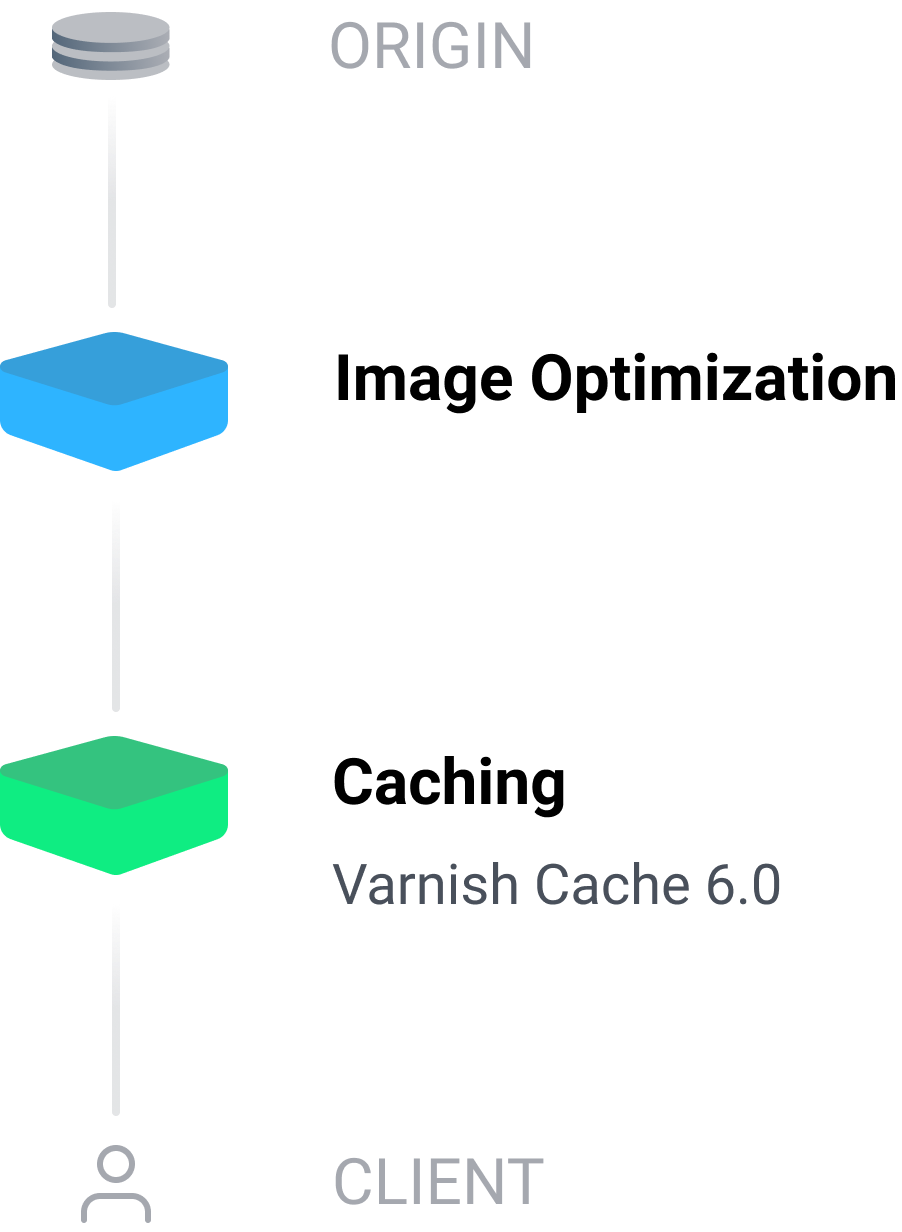 Accelerate + Secure

Add powerful, simple-to-manage edge security with a modern Web Application Firewall.

Starting at $595/month
First Month Free*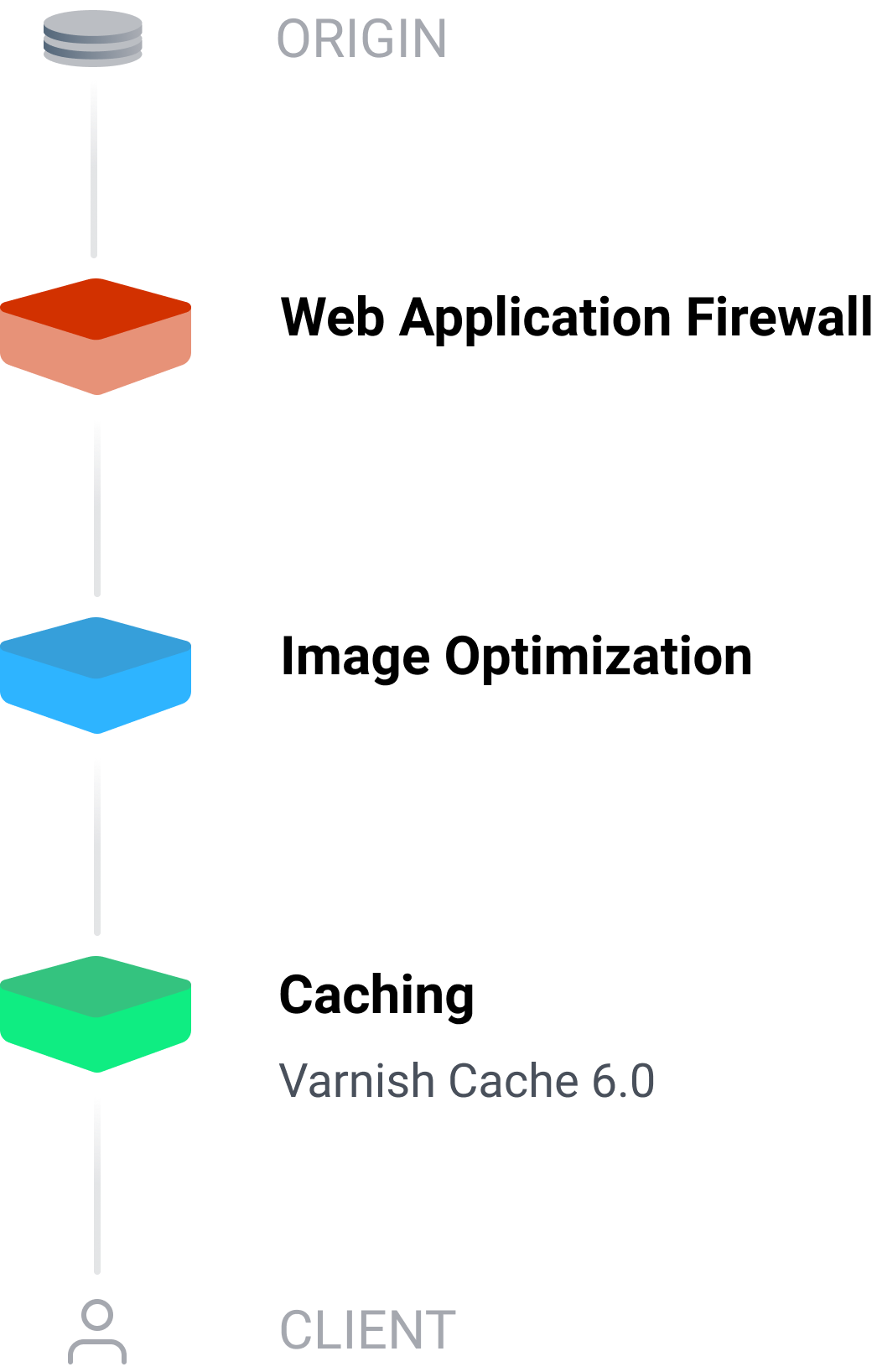 *30-day free trial offered upon signup.
Pricing is based on volume of requests passing through each edge stack.
Section's Adaptive Edge Engine intelligently and continuously tunes and reconfigures your edge delivery network to ensure your edge workloads are running in the optimal compute for your application.
Powered by Adaptive Edge Engine
Core platform features include
Every Section Edge Solution is supported by the features of our Core Platform which includes security, flexibility, scalability and the tools modern DevOps teams need to manage an Edge application.
Global distribution of 60+ PoPs
Unlimited domains
Anycast DNS hosting
Maintenance pages
Section support and training
APIs
Git-backed CI/CD workflows
Instant global deployments
Developer PoP
Instant cache purge
Real-time metrics
Log management
Core DDoS mitigation
IP restrictions and blocking
Managed SSL certificates
Not sure where to start?
Our team of engineers is ready to talk through edge compute solutions to fit your application's needs.