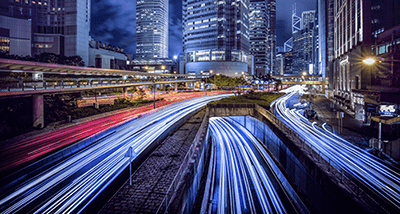 Join Section CEO Stewart McGrath on May 23rd at 1pm ET as he leads a webinar on the importance of website performance for ecommerce and media sites. This interactive session will give viewers solid takeaways on why website speed and scalability are important and how to start improving the performance of their own websites through both
Website performance is a sometimes-overlooked element of user experience, and is becoming more and more crucial as website visitors are increasingly browsing on devices other than computers. In the ecommerce space, fast page load times can mean more products are added to a cart and the checkout conversion rate goes up since buyers can quickly move through the checkout process.
For media websites, readers are encouraged to click to more articles when they have a good on-site experience, increasing page views and advertising revenue. Faster page load times also improve bounce rates and SEO for search engines like Google.
How to measure and improve your website speed
In this webinar we'll unravel the different elements of website performance, show you how to measure your current website performance and what steps to take if you'd like to improve your performance. We'll include both quick wins, things that can be easily fixed for small website improvements, and longer-term solutions which will have a larger impact on your website speed and scalability. In addition, you'll get an overview of:
What metrics to look at when measuring website performance and what your goal metrics should be.
How web caching using a software such as Varnish Cache works to speed up page times and decrease server load.
What Content Delivery Networks bring in terms of website performance and scalability.
To sign up for the webinar, visit this page. If you can't make it, sign up anyway - we'll send a recording around afterwards.