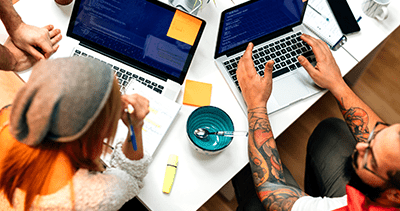 Section is pleased to announce we have added several additional Varnish Cache versions to our Edge Compute Platform. When setting up with Section, users can choose the reverse proxies they run and the versions of those proxies. Section is committed to offering unmodified open-source software and not "locking in" users to a specific reverse proxy version. That's why we now offer 7 Varnish Cache versions and additional options with VCL for static caching and Magento-specific capabilities.
These include the most recent Varnish Cache version 5.1.2, released April 7, in addition to options with VCL for Magento 1.x and 2.x. Section is the only content delivery solution which offers the most up-to-date Varnish Cache release to ensure our users are getting all the latest features and bug fixes. We'll also continue to offer previous versions and allow our users to upgrade when they want or remain on an older version.

Varnish Cache is a powerful caching reverse proxy which excels at caching dynamic content or the HTML document of a web page. By caching the HTML document, websites can see a huge performance improvement over the caching of only static objects.
Other CDNs offer modified earlier versions of Varnish Cache, but by forcing users to stay on older, unsupported versions of the software they are not able to take advantage of all of Varnish Cache's capabilities and may be vulnerable to security risks.
Get the latest Varnish Cache version in your CDN
To get started with Varnish Cache 5.1.2 on Section's globally distributed Edge Compute Platform, contact us for a demo or sign up for an account yourself and choose Varnish Cache v 5.1 basic.