Fusion Retail Group in Australia is the parent company to several brands including Diana Ferrari clothing, shoes, and accessories, Colorado shoes, and Williams shoes. Recently these brands all over-went website updates with a focus on improved user experience to stand out in a competitive market. Quality images and detailed product descriptions were a clear need, but Fusion also wanted to focus on the speed of their websites as a fundamental element of improving UX and achieving higher conversion rates.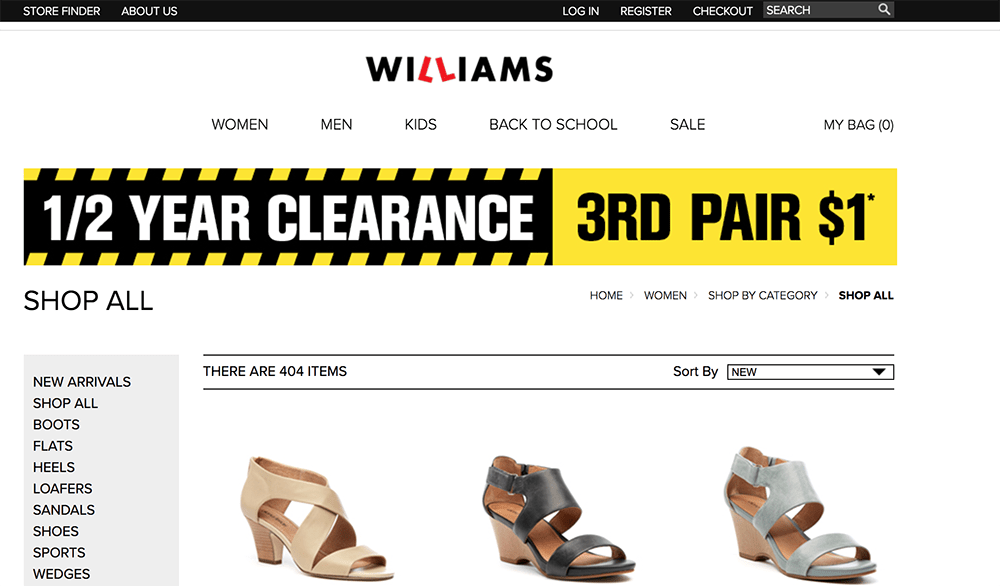 Their new sites were set up on the EPIServer CMS and ecommerce platform, and then deployed on Section for website acceleration and server offload with a simple DNS change. Section also worked with the Fusion Retail team to install New Relic, so they were able to easily see their website performance outcomes. Section sits in front of the EPIServer web servers and dynamically improves page speed by providing the following front end and back end optimizations:
Rewrites the HTML being produced by the EPiServer application for optimal delivery into the browser requesting the page.

Optimizes images, JavaScript files and CSS files to reduce the number of round trips between EPiServer and customer browser.

Compresses content and strips out redundant data to reduce to payload being delivered to the browser.

Rewrites HTTP headers to improve the cachability of static files on Content Delivery Networks and in the browser.

Caches content on a shared cache node and also in Section's Edge Compute Platform.

Rewrites HTML and files for optimal delivery of third party content.
When these improvements were implemented, page speeds improved by about 46% and websites were able to handle increases in traffic without scaling up origin infrastructure. Most importantly, brands saw 30% increases in sales as a result of the website performance improvements. Fusion Retail has continued to leverage Section's solution since then, noting that "The net results for the business make Section a "no-brainer" for any ecommerce website."
Optimize your e-commerce website with Section
Section provides performance improvements to ecommerce websites that result in measurable lifts in page views, conversion rates, and revenue. This is achieved through caching dynamic content, serving requests from a global Edge Compute Platform, and improving website security through HTTPS for all pages, network-layer DDOS protection, and the option to add an Intelligent Web Application Firewall.
To add Section to your ecommerce site, contact us today and one of our website performance experts will get back to you.