How Threat X identifies and blocks more threats than any other solution.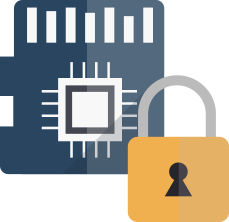 Smart Threat Identification: Threat X uses smart sensors to analyze your site's traffic patterns and identify malicious entities based on their combined behavior, rather than on individual security events. Threat X identifies not only the entity performing the attack, but also the level of progress made by the attacker by tracking threats across the seven states of attack and providing you with multiple response options.
Real Time Threat Response: Threat X factors out false-positives and duplicate security events and escalates only when a specific entity has made progress to a level defined by you. Malicious traffic can be tracked, blocked, or slowed down by redirecting it through a highly-interactive network honeypot trap.