Image Optimization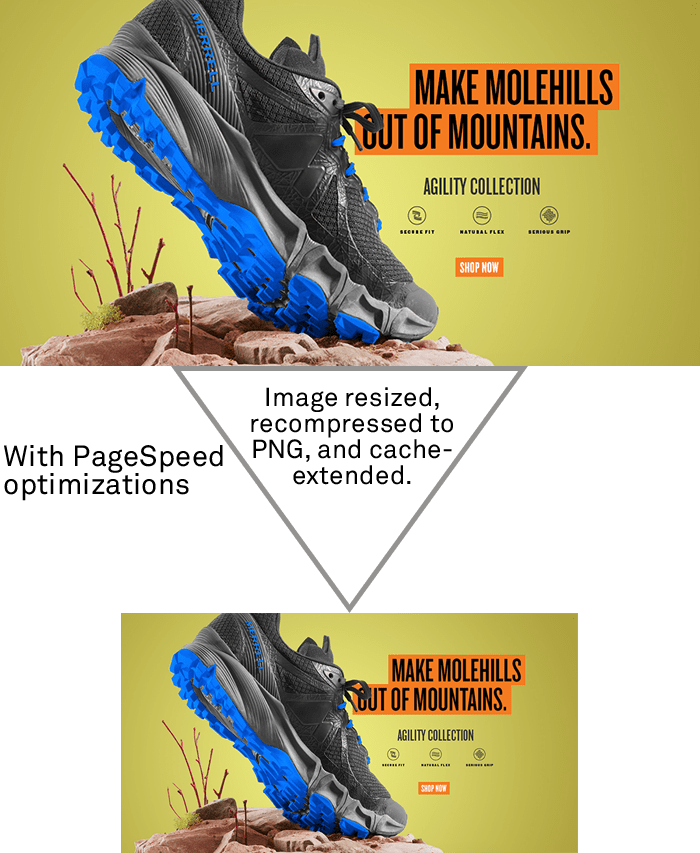 Image Optimization for web is one of the most important elements of delviering faster pages. Having large image files or a high number of individual images can significantly impact load times, and un-rendered images result in poor user experience. Kraken optimizes all common image file types by compressing them so that visitors receive images that work best with their device type and browser.
Kraken can also re-size images on the fly to match HTML sizing, change the image file type if necessary, extend image caching, and inline images directly into the HTML or CSS, which reduces the number of server requests.
To see how Kraken can reduce image sizes by 50% or more, visit the Kraken docs.