Edge Containers as a Service
Accelerate deployments with enterprise-ready container orchestration across distributed multi-cloud and edge environments.
You bring the container. We deploy, distribute, and scale it.
Built on the backbone of Kubernetes, Section's Edge as a Service platform removes the burdens associated with workload deployment, orchestration, and scaling so you can focus on your core application.
layers
Easy Path to Cloud-Native
Experience all the transformative benefits of a cloud-native deployment model without having to completely re-architect your application.
public
Global Distribution
Get your application closer to end users by leveraging Section's on-demand global multi-cloud and edge network and/or define your own custom delivery network.
view_module
Performance & Security
Optimize your cost-performance frontier while leveraging best-of-breed security solutions to protect your applications from harmful threats.
Section's Adaptive Edge Engine intelligently and continuously tunes and reconfigures your edge delivery network to ensure your edge workloads are running in the optimal location for your application.
Powered by Adaptive Edge Engine
Wallarm, a leading web application firewall (WAF) technology provider, came to Section looking for an easier deployment model for their customers. They were able to quickly achieve a fully cloud-native solution that delivers better performance and a more robust security footprint for their customers.

Federated Multi-Cloud & Edge Network
Rather than investing in our own fixed network of hardware, Section distributes Kubernetes clusters across a vendor-agnostic global network of leading infrastructure providers, giving you the ultimate in flexibility.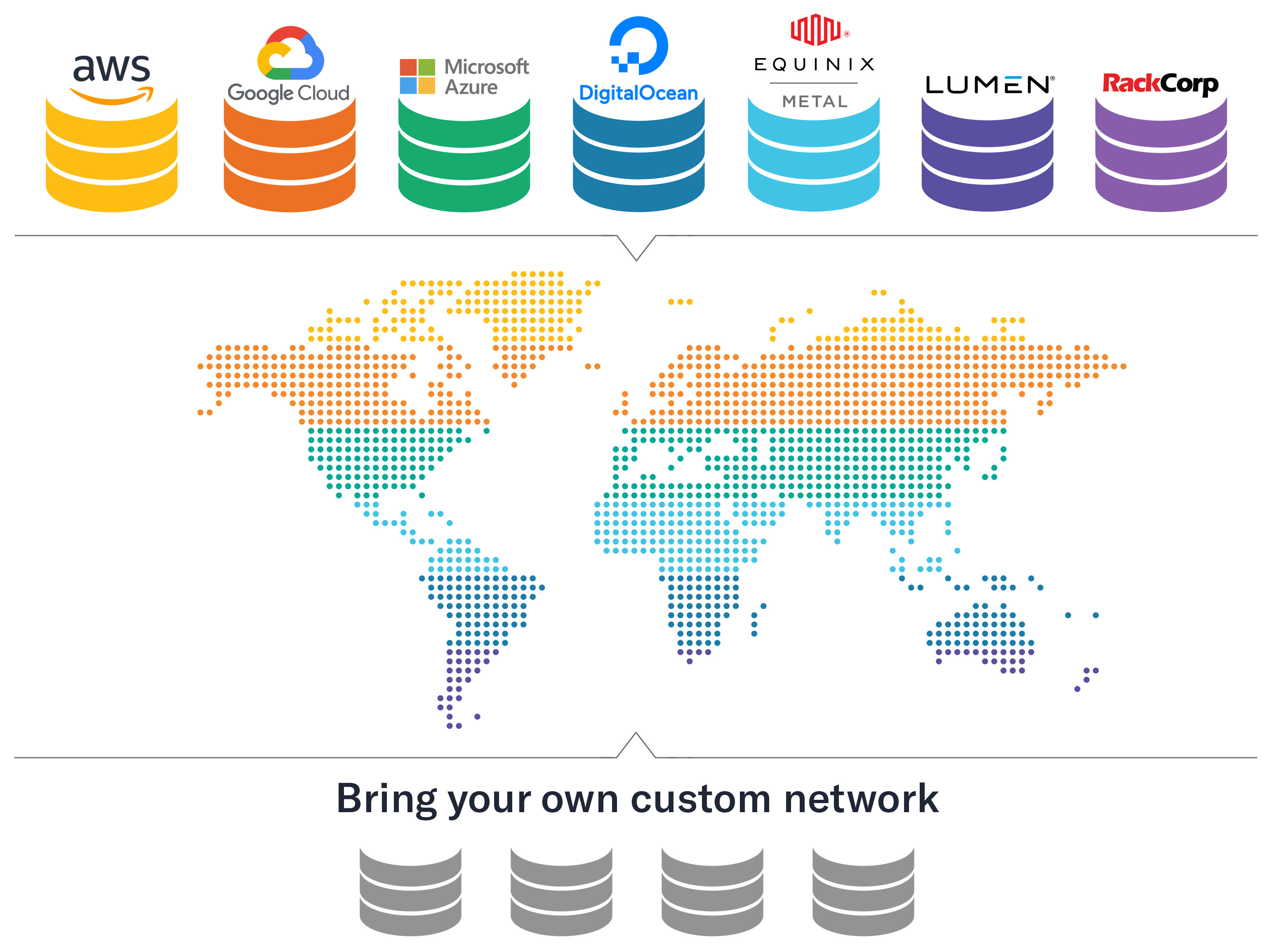 Built For DevOps
Section is designed to seamlessly integrate into your development lifecyle.
API-First Approach
CI/CD Pipeline Integration
Infrastructure-as-Code
Git-Backed Workflows
Developer PoP
Monitoring & Diagnostics
Understand how your Edge stack is performing.
Use the Section Traffic Monitor to view real-time traffic flows and time series to evaluate performance, diagnose issues, observe patterns, and share value with key stakeholders.
Ready to jump in?
Deploy your containers at the Edge on Section's platform.