A robust and scalable global PoP network
section.io's global PoP network is built on the foundations of AWS, Azure, Digital Ocean and Google Compute Engine, with more hosting providers being added regularly. The network currently includes over 60 PoPs throughout North and South America, Europe, Asia and Australasia. section.io is regularly growing our PoP network and can create new PoPs on demand.
Having a larger number of PoPs is the old content delivery mantra. section.io has provided page speed improvements for customers moving from providers with thousands of PoPs. The power and flexibility of section.io's platform and modern PoP network far exceed those found with other content delivery providers.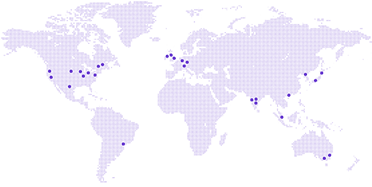 Americas
Ohio
N. Virginia
N. California
Oregon
New York City
San Francisco
Virginia
South Carolina
Iowa
Illinois
Texas
West Central US
California
Quebec City
Toronto
Sao Paulo
Europe
Ireland
Netherlands
Cardiff
London
Magdeburg
Paris
Marseille
Amsterdam
Frankfurt
Belgium
Asia Pacific
Singapore
Hong Kong
Tokyo
Osaka
Seoul
Taiwan
Busan
Canberra
Sydney
Melbourne
Mumbai
Pune
Chennai
Bangalore