Next-Gen Edge Observability
Visualize traffic.
Drill down to detailed logs.
Surface valuable insights with advanced metrics.
Understand how your Edge stack is performing.
Use the Section Traffic Monitor to view real-time traffic flows and time series to evaluate performance, diagnose issues, observe patterns, and share value with key stakeholders.
The Traffic Monitor allows you to visualize in real time how the Adaptive Edge Engine intelligently and continously tunes your edge delivery network for optimized efficiency.
Powered by Adaptive Edge Engine
Detailed logs at your fingertips.
Store, search, and visualize Edge logs using the ELK Stack so you always know exactly how your application is performing without having to sift through thousands of individual logs.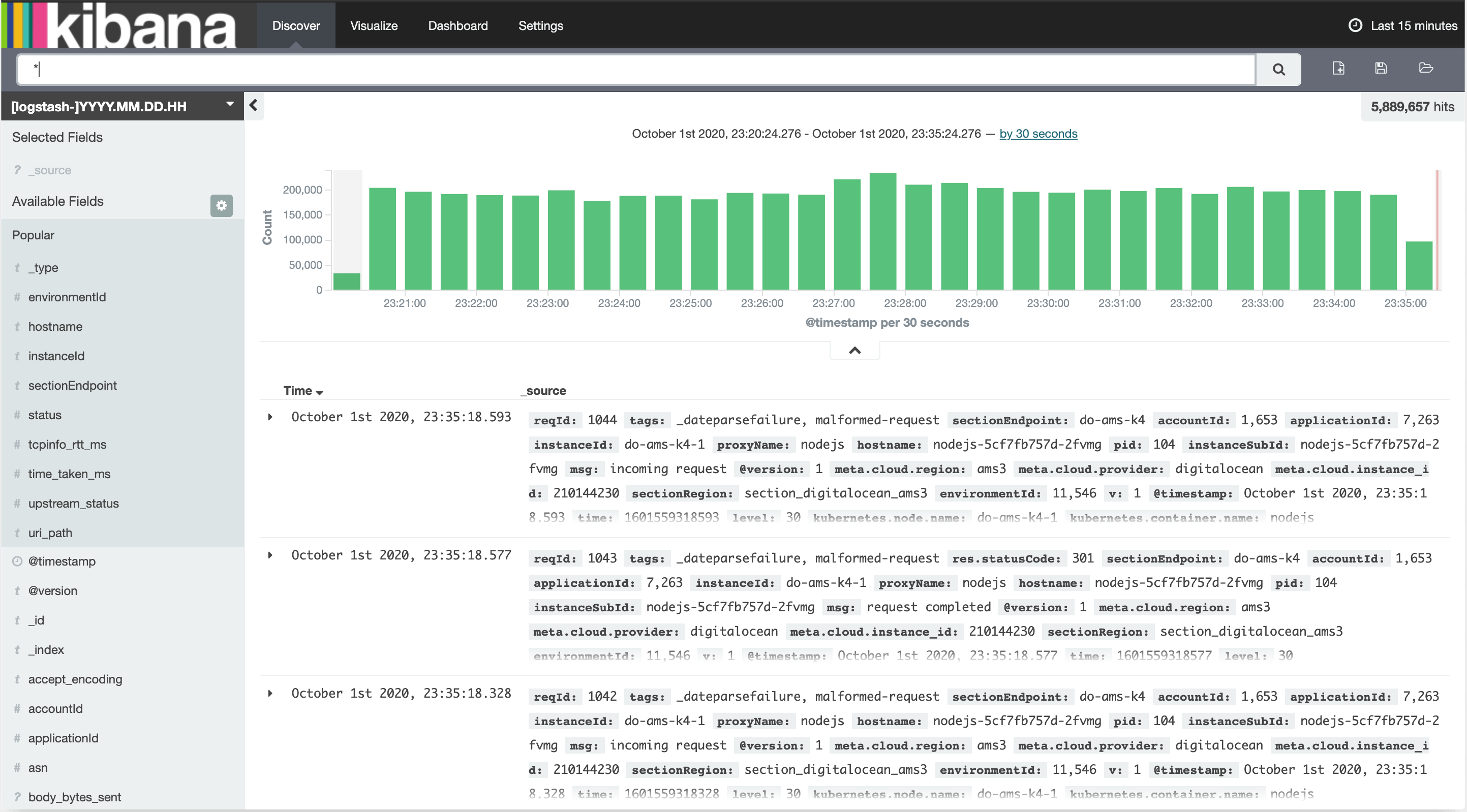 Identify patterns and trends.
Quickly and easily extract and visualize the metrics that matter to you, including domain-based and module-specific metrics. Create customized Grafana dashboard to view comprehensive Prometheus-based metrics.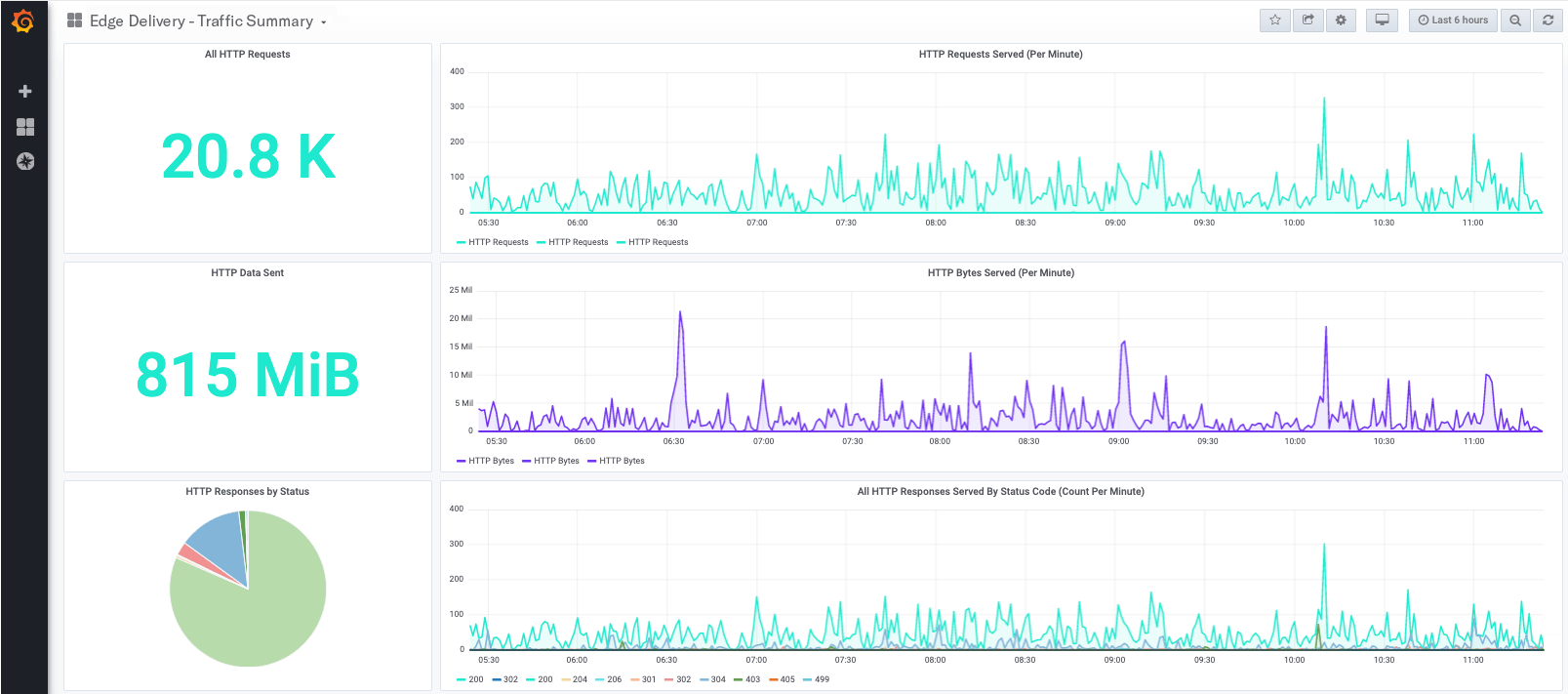 Ready to jump in?
Get started with a Section account to experience all the benefits at the Edge.