Flexible Edge
Customize Your Network of Edge PoPs
Build a network of points of presence that makes sense for your target user.
Talk to a Developer
As a flexible federation of endpoints, Section's global PoP network can be tailored to suit your needs.
Built on the foundations of AWS, Azure, Digital Ocean, RackCorp, Packet, and Google Compute Engine, with more hosting providers being added regularly, you can choose to run on one specific provider or on a number of providers in one or more specific locations.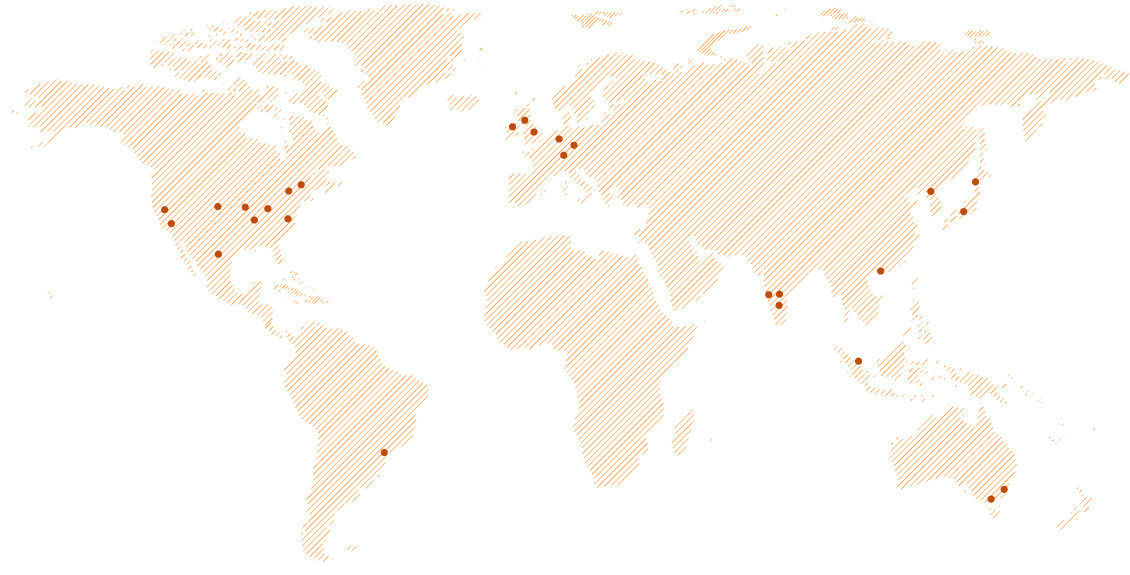 Choose the right number and location of PoPs for your application and your users.
Choosing the right number of PoPs for your application and your users can help improve the performance and scalability of your application. Fewer PoPs generally means a higher cache hit ratio but must be considered in light of the proximity to your users, so finding the right balance between number and location of PoPs for your users (and for the nature of your application) can be a balancing act.
Flexible PoP selection also means you can reduce your security boundary for specific parts of your application to one network provider or one or more countries.
Choose the PoPs you need from the full Section network of over 140 PoPs in 55 locations throughout North and South America, Europe, Asia, and Australasia. Section is regularly growing our PoP network and can create new PoPs on demand.
Leverage a combination of networks.
Because our PoPs are built using a variety of hosting providers, Section users can choose an edge network topology that fits their application's needs.
Section also provides the ability to deploy the Edge Compute Platform on-premise or on boutique hosting providers. Layer Section networks for depth in your edge delivery by taking advantage of both our global network reach (for edge proximity to your users) and a secondary edge closer to the origin for maximum offload and scalability.
Advanced infrastructure that protects from attacks
Section's network is highly scalable and elastic, protects from network-layer DDoS attacks, and offers superior connectivity and peering. In addition, Section is PCI compliant and provides high network reliability.
Other features of Section include Anycast DNS hosting, load balancing, HTTP/2 for all customers, ELK Stack logs and alerting to immediately diagnose issues, and real-time metrics.
Ready to jump in?
Our team of engineers is ready to talk through edge delivery solutions to fit your application's needs.