Choose the Right Number and Location of PoPs for Your Application and Your Users
As a flexible federation of endpoints, section.io's global PoP network can be tailored to suit your needs.

Built on the foundations of AWS, Azure, Digital Ocean and Google Compute Engine, with more hosting providers being added regularly, you can choose to run on one specific provider or on a number of providers in one or more specific locations.

Choosing the right number of PoPs for your application and your users can help improve the performance and scalability of your application. Fewer PoPs generally means a higher cache hit ratio but must be considered in light of the proximity to your users so finding the right balance between number and location of PoPs for your users (and for the nature of your application) can be a balancing act.

Flexible PoP selection also means you can reduce your security boundary for specific parts of your application to one network provider or one or more countries.
Choose the PoPs you need from the full section.io network of over 60 PoPs in 40 locations throughout North and South America, Europe, Asia and Australasia. section.io is regularly growing our PoP network and can create new PoPs on demand.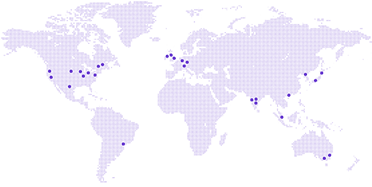 Build Your Edge PaaS