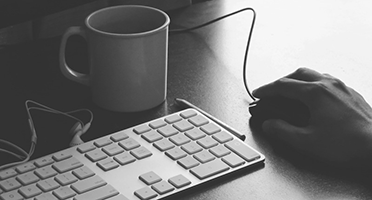 During my time at Section I have seen the websites of our customers and our partners go offline due to a seemingly innocuous administration error: failing to renew their domain name registration on time. This issue was recently brought to the forefront recently when the popular marketing tool Marketo failed to renew their domain name, and were shut out of their system for several hours.
When your domain name registration expires, it can be quite a catastrophic event. All DNS queries for your domain name will begin to fail shortly after the expiration time is reached.
This means that the naked-domain and the www subdomain you most likely use for your public website will not resolve, making it unreachable. It also means that the mail exchanger (MX) DNS records will not resolve and people outside your organization will not be able to send you email, eg to let you know they can't access your site.
If you use names like mail.yourdomain.com to connect to your mail server, you also won't be able to check your mail or send mail to your colleagues. You may even find any other internal or B2B systems that use the same domain name will begin failing too.
One upside to this situation, due to a policy introduced by ICANN a few years ago, is that an expired domain name will typically have a 30-day grace period for you to renew before the domain becomes available for someone else to buy from under you.
Don't Let Your DNS Expire
To help avoid a lapsed domain registration yourself, here are some tips that we have found useful:
Assign a contact email for your domain management that goes to a group mailbox, not to an individual. This is helpful if the relevant person is on leave when renewal is due or if people leave the organization and roles change between renewal periods.

If your DNS registrar offers auto-renewal of domain names, turn it on. If your registrar does not offer this feature, consider changing registrar. Some systems including Section offer DNS hosting, but are not registrars.

When you buy your domain name, or next renew it, add a reminder to your team calendar so that you will get a notification about a week before the renewal is due. Do this even if your registrar is configured to auto-renew since your payment details on file with the registrar may have expired.

Consider renewing your domain for the minimum period unless the cost savings would be especially significant. When tasks are done more frequently, they become routine and are less likely to be missed, and the process for performing them becomes easier to remember.
If you're not sure when your domain name is expected to expire, find an online service to perform a WHOIS query on your domain name.