Today we're excited to announce that we have added Threat X, an intelligent Web Application Firewall, to Section's choice of reverse proxies. At Section we're committed to bringing you a choice of the best-in-class solutions for website performance and security. That's why we let you choose which unmodified, open-source version of Varnish Cache works with your application, and now you have the choice between two WAFs: Threat X, which is a next-generation intelligent WAF backed by a team of security experts, and ModSecurity, a leading open-source WAF.
Threat X is unique because it learns your website's visitor profile and detects and blocks threats with no configuration needed from you. By using smart sensors, Threat X can analyze your site's traffic patterns and identify malicious entities based on their combined behavior, rather than on individual security events. This means that Threat X detects more malicious traffic while reducing false positives that block legitimate traffic.
Threat X's intelligent WAF is also backed by a team of security expert who constantly monitor your website and the latest hacker trends so you are always one step ahead of the game. When Threat X blocks an attack, you will immediately be alerted and see all the information about the attack, what was impacted, and how it was blocked on a user-friendly dashboard.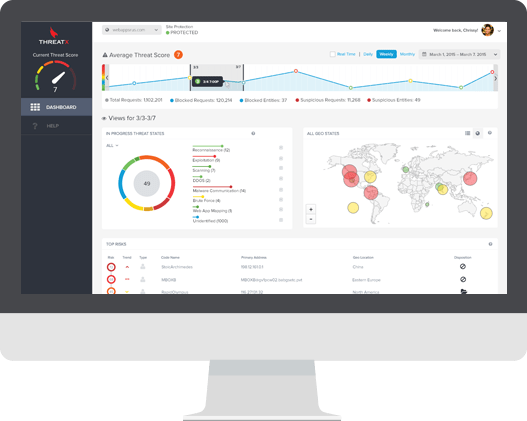 By combining Threat X and Section, users will be getting the best, most modern solutions available for performance, scalability, and security. Section's global Edge Compute Platform and Varnish Cache provide your site with lightning-fast speeds, while Threat X works seamlessly behind the scenes to ensure your site is not taken down due to an attack and visitor data stays protected. Since Section doesn't lock you in to a long term contract or specific reverse proxy selection, you can always adjust your proxy setup as we add additional functionalities for website speed and security.
Learn more about Threat X and contact us to add it to your Section application or start a new account with Section.