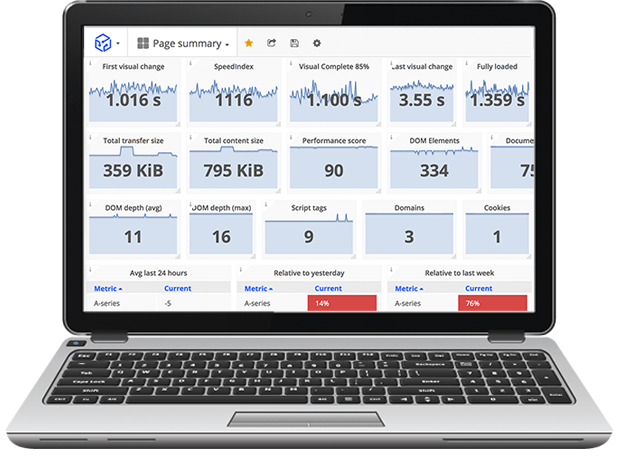 Section is committed to giving our users a full suite of DevOps-friendly monitoring and measurement tools that enables them to easily tune their content delivery without relying on external tools. Now we're excited to announce we've launched Synth, an ongoing monitoring tool available to anyone. The best part? It's free for everyone, and will stay that way forever.
Free Website Performance Monitoring
Synth gives websites access to ongoing synthetic test data. Similarly to tools like WebPageTest or Pingdom, Synth runs synthetic tests on your website or the websites of your competitors. Unlike these other tools, Synth's tests are automatically run at regular intervals every day, providing granular and historical data on how your site performs under high traffic or after website changes have been made. This data is also extremely useful for setting a performance baseline before making updates aimed at speeding up your site.
Synth by Section gives all users a set of metrics that are easy to understand. These are broken down into several dashboards: Page Summary (individual page metrics), Site Summary (average metrics for all pages), and Page Timing metrics (a linear representation of metrics over time). Individual data points include:
First visual change
Last visual change
SpeedIndex
Fully loaded time
Front End and Back End times
Number of requests and type of requests (JS, images, CSS)
Response codes
Anyone can sign up for Synth's free website performance monitoring here. We will send you an invite to Synth shortly after. We hope everyone finds this data useful in measuring and improving their website performance!