New Study from Eggplant on Why Web Speed Matters
A new global study from website optimization company Eggplant found that just under three quarters (73%) of consumers will move to a rival site if the website they are on is too slow to load.
Eggplant polled 3,200 people within the US and UK about their attitudes towards website speed and performance. They found that website speed is important to a significant majority of people in both countries: 85% of Americans said it was important to them and 88% of Brits said the same.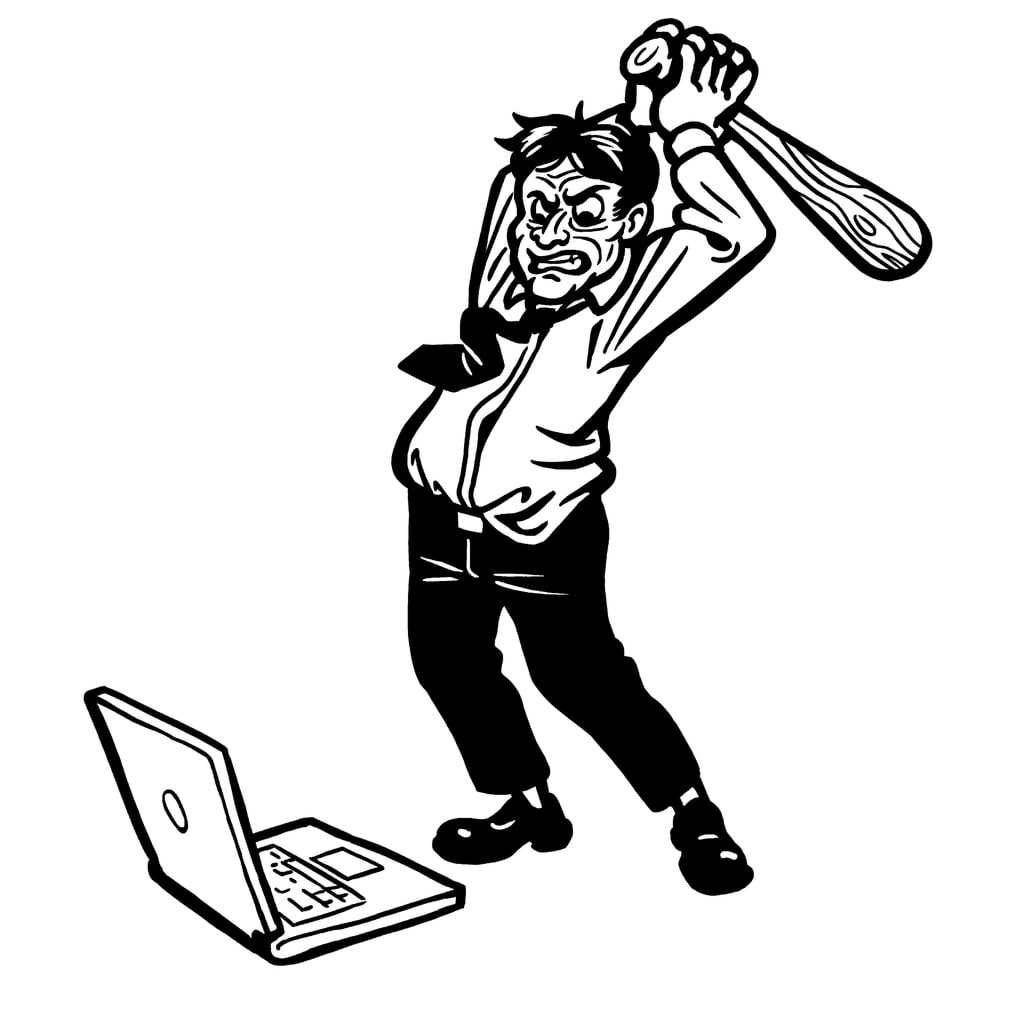 Slow websites in fact frustrate users more than a website being temporarily down or not working. In the US, an overwhelming 79% of American adults found slow websites more irritating to use than one that is unavailable. In the UK, this number rose a couple of percentage points to 81%. Over half of Americans said that they feel 'much more negative' towards a brand if the site is slow to load every time they go to it; less than a quarter (23%) said they felt this way about a site that was unavailable.
7 in 10 (70%) of adults in the UK rate website speed as important; the American number was lower at 41%; however, only a tiny proportion in both countries (1%) said speed was irrelevant.
The study's results point to the fact that retailers stand to benefit as much from focusing on optimizing website speed as on ensuring website availability.
Brands that focus on commoditizing their offerings based on prices, such as hotel, travel and ticket sites, particularly stand to lose customers to rival websites if they are experiencing poor website speed. And for e-Commerce companies preparing for the peak retail period, website speed should also be a significant focus. Even small delays in page load times can lead to significant losses in conversions and revenue.
Dr. John Bates, CEO of Eggplant, warned, "If brands were not aware before, they are now — website speed is critical to business success. With retailers already preparing for the holiday shopping season, we urge them to make sure they analyze and optimize every element of their online presence to make sure it is running as efficiently as possible. As the research has shown, a slow website will drive consumers away, negatively impacting the health of the business."
The online study for Eggplant was conducted by digital market research and online analytics company YouGov who polled 2,000 adults in the UK and 1,200 in the US online between July 3rd-4th, 2018.
The Eggplant study is yet more confirmation that slower website speeds can kill your business.
Further Research into Latency
Multiple studies have been run on website speed and the impact of page load time across multiple types of sectors. Back in 2012, a range of studies came out dramatically illustrating this. Amazon revealed the staggering statistic that one second of delay of page load time could lose them $1.6 billion in sales per year. Presumably that figure is even higher today. Google revealed at the time that if its search results were slowed by just one four tenths of a second, they could lose 8 million searches daily, leading to significantly reduced advertising revenue.
Indeed a widely quoted study run by the Aberdeen Group asserted, "A 1-second delay in page load time equals 11% fewer page views, a 16% decrease in customer satisfaction, and 7% loss in conversions." In dollar terms, if your website earns $10,000 daily, you would lose $250,000 in sales each year because of the one second delay.
In 2018 and indeed over the last several years, studies about website speed as a killer of business have been largely focused on mobile. Google released research last year, in which the search giant concluded, "The average time it takes to fully load the average mobile landing page is 22 seconds. However, research also indicates 53% of people will leave a mobile page if it takes longer than 3 seconds to load". No doubt this research fueled Google's recent "Speed Update" in which (since last month) slower websites now rank lower in Google's search results for mobile.
The Financial Times In-Depth Study – "A Faster FT.com"
In 2016, the Financial Times ran an in-depth study, which we analyzed at the time that looked at why all this matters in relation to its specific business model. As part of the build of its new website, the FT commissioned research to investigate how much the speed of its site impacted user engagement, in particular session depth i.e. the number of articles read - one of the newspaper's key indicators of success.
The FT ran two tests; each lasting four weeks. In the first, subscribers were divided into two groups: a control group which saw the normal website and the alternate group who were subjected to a five-second delay on every page load. A blocking CSS call was inserted within each HTML page, which was configured to wait to respond for five seconds each time. The newspaper's research team saw "a significant drop in engagement" from the slower group.
The FT then ran a second test in which subscribers were divided into four separate groups: the control group saw the FT website at standard speed, the second experienced a one-second delay on each page load, the third group a two-second delay, and the fourth a three-second delay. This time, the researchers looked at the impact of a delay across three different axes:
By device class (and network speed) – on mobile devices, tablets and desktops
By historical engagement on ft.com – low, medium, high
Time – 7 day, 28 day windows
Minimal impact on session depth was found for very short visits of two pages or less, but for visits of three pages or higher, there was a gradual decline across all three test variants; and the longer the journey the more significant the drop-off in engagement.
A similar decline was tracked in longer-term engagement – another key indicator of user engagement for the paper. Over 28 days of testing, users read fewer articles each day when they experienced delays loading web pages. Mobile users were more patient with delays than tablet and desktop users; the FT hypothesized this was because "mobile users are receptive to small delays as they may blame the network connection, but [including on mobile] as delay becomes unreasonable and consistent the engagement drops off at higher rates".
Ultimately, significant detrimental impact on the FT's revenue rate was seen both in terms of the subscription renewal rate (when user engagement drops, so do subscription rates); and in relation to its advertising revenue. Advertising inventory is partly based on page views and how long each advert is seen for, thus if a user spends less time on the FT website, they are exposed to fewer advertisements. The newspaper's health was impacted "over the short term, to the tune of hundreds of thousands of pounds, and in the long-term millions".
Section Research into Web Speeds
How Do Slow Web Speeds Impact Magento Users? A couple of years ago, we conducted an in-depth study of 324 websites (selected at random) that ran on Magento Enterprise, the leading e-commerce platform, which many of our customers use as we are a Magento Select Technology Partner. We wanted to find out "just how crucial and imperative optimal website performance is to the success of one's company or organization".
We mainly used the free tool WebPageTest for testing because of the wide range of information that is revealed from a performance test, from page speed optimization to resource loading waterfall charts.
We looked at five measures in particular:
Redirect time to the website's domain
HTML load time – also known as the Time to First Byte (TTFB), meaning the time it takes for the HTML document to be delivered to the browser
Start render time – The moment in time in which the first non-white content is made visible
First view load time – the time from initial navigation to a fully loaded web page
Speed index – a metric that calculates how fast all the contents of a page are visually populated
We compared the top 10 performing websites from Magento with the bottom 10 websites and then looked at the averages for each individual metric. He noticed a considerable difference in all areas for the top 10 and the worst 10. The average speed index for all the websites surveyed was 5,142 milliseconds. The top 10 performing sites far outweighed this – all of them came in at under 1,156 milliseconds.
Key Takeaway: "Although there are a lot of factors that impact the page load time of your website, the most important thing to take away is that milliseconds ultimately do matter when it comes to optimal website performance. There are an abundance of studies that have proven this notion".
Website Speed and SEO
As we've written about previously on the blog, website speed is an increasingly important element of SEO. Slower speeds generally equal a poorer user experience, and Google has included website speed as a component of its PageRank algorithm since 2010, and as discussed above, its Speed Update rule has just come into effect, meaning that slower websites rank lower in its mobile rankings.
The same is true for Facebook where content is down-ranked in the newsfeed when it has not fully loaded. There are multiple ways in which you can improve your SEO; however, probably the main one to focus on is Time to First Byte (TTFB), which Google appears to focus on in its search rankings. TFFB is crucial because it tells you the time at which the browser can start to build a web page. A long TTFB means a user spends too much time staring at a blank web page, which frequently leads to them navigating away from the slow site. A good average for TTFB is around 200 milliseconds.
Work with Section to Optimize Your Site
Just a few options to consider…..
Improve Your TFFB
The most significant way in which you can improve your Time to First Byte is via your server response time. No matter how well you optimize your images, compress video, etc., substandard servers or hardware that can't handle an influx of users at once will have the most detrimental impact on your TFFB. You should cache full HTML documents in order to guarantee your website is the fastest speed possible and your origin infrastructure is operating as efficiently as possible.
Improve Image Load Time
Serving optimized images for the particular browsing requesting can provide significant load improvements. Utilizing an Edge solution such as those offered by Section can provide quick and easy wins for your customer experience.
Magento Optimization
One of our specialisms is working with e-commerce sites. We are a Magento Select Technology Partner and as such, the Section website performance and security offerings integrate seamlessly with the popular ecommerce platform. Our Magento 2 extension allows you to achieve performance improvements with a handful of simple steps, or Magento 1 account holders can sign up to their own account. We offer a free 14 day trial for both options.
Real User Monitoring
Our Real User Monitoring (RUM) now includes business metrics that directly show how speed impacts user behavior on your website, revealing the average number of pages viewed by page speed and average bounce rate by page speed. Our RUM JavasScript snippet can be inserted onto your website in minutes, allowing you to view full visitor data without making alterations to any part of your website or changing your DNS.
Not Sure Where to Start?
Download our free guide to optimizing the speed of your website.
or
Contact our team to discuss your needs and concerns. We can help you find the right solution for your particular web appplication.