Section is proud to announce the appointment of Walt Noffsinger as its new Vice President of Product. With a background of 30+ years of large-scale business transformation in senior leadership roles across acclaimed public and private sector organizations, he will provide valuable insights to help drive Section's growth.
"We're very excited to welcome Walt to our leadership team," said Stewart McGrath, Co-Founder & CEO of Section. "With significant leadership in the IT space at companies ranging from startups to enterprises such as IBM, and an incredible depth of product and product management experience, Walt is a fantastic addition to our team and will help to propel Section into the next stage of development. We look forward to the success driven by his product leadership."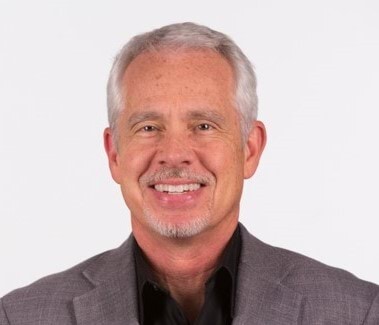 In order to help Section and its customers get from where they are to where they want to be, Noffsinger's approach focuses on the art of the possible, with an eye for practicality. The application and adoption of edge computing technologies is driving the industry in exciting new directions. Helping customers leverage new advantages like edge is fundamental to his approach. Additionally, keeping the user and developer experience running as smoothly as possible while driving improvements will be a key target.
"We need to ensure current customers realize the full potential of distributed edge computing as we're revolutionizing the approach to optimizing where their workloads operate. We will streamline our product and product management processes around problem solving, feature development, and user stories—introducing new technologies at the right time for customer adoption. This will allow us to continue providing essential capabilities without missing a step, so that we, and our customers, can continue to thrive while we're building out our overall Section mission to Improve the Internet." - Walt Noffsinger, Section VP of Product
This appointment follows the recent announcements of Paul Savill and Deborah Diaz joining Section's Board of Directors. As Section's VP of Product, Walt builds on the diversity of experience, perspective, and leadership represented among Section's executive team and will serve as a key driver and advisor as we continue to build our innovative edge technologies.