This blog has been updated to reflect the rebrand of CenturyLink to Lumen Technologies.
We are proud to be working alongside Lumen Technologies to power edge compute technologies that empower modern enterprises to build and scale applications. The Lumen CDN Edge Compute solution leverages the Section platform to give developers flexibility and control to customize their edge environment.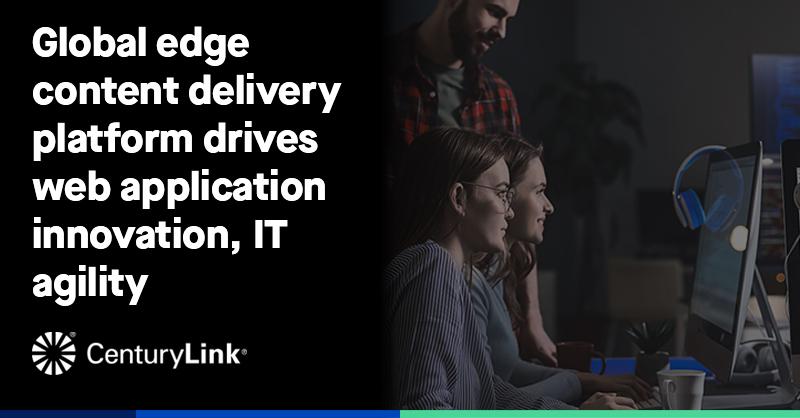 "Businesses across all industries are looking to quickly create and deploy more rich web content which requires an agile IT infrastructure that fosters rapid innovation," said Bill Wohnoutka, vice president, global internet and content delivery services, Lumen, in the official press release. "With CDN Edge Compute, businesses can use a global edge delivery footprint that allows for new web content and capabilities to be pushed to users quickly and easily, and that can scale to support mass audiences and high traffic events."
Lumen was recently recognized by IDC as a leader in the global CDN landscape, particularly being highlighted for their forward-thinking approach to product transformation. "The company also stands out as a Leader in the CDN services market as a result of its new edge-based service offering and strong partner ecosystem," the report states.
"By combining Lumen's network infrastructure and expertise with Section's Edge Compute Platform, we're helping enterprises build and scale applications to meet the growing demands of the dynamic compute landscape," said Stewart McGrath, Co-Founder & CEO of Section. "This partnership is centered around the shared vision that developer empowerment is the key to innovation. By providing tooling that gives application engineers full control over configuration and deployment of workloads along the edge compute continuum, together, we're working to build a better Internet."
For more information around the Lumen-Section partnership, please contact us.