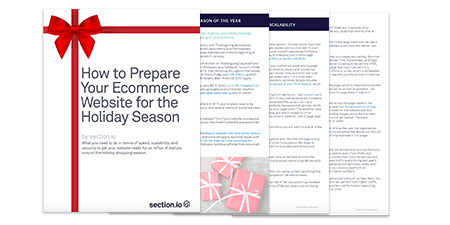 Each year the holiday season seems to roll around more quickly, with Thanksgiving decorations popping up before Halloween has concluded and winter-themed decorations and merchandise appearing in stores mid-September. For retailers, holiday sales dominate promotions beginning in mid-November and go all the way through post-season blowouts in January.
In the US, Black Friday has given way to a full week of sales that start on Thanksgiving Day itself and go well into the following week. In 2005, Cyber Monday was introduced as a holiday to focus on online sales, but increasingly customers are turning to ecommerce for their shopping throughout the holiday season. In 2016 the number of people who shopped online on Black Friday was 108 million, up from 2015, while the number of people who went to stores was 99 million, down from the 2015 figure.
The 2016 online sales on Thanksgiving Day and Black Friday were $5.27 billion, a 17.7% increase from 2015. Over the full 2016 holiday season non-store sales (made up largely by ecommerce) reached $122.9 billion, a 12.6% increase from the previous year. Mobile sales were also up and hit the $1 billion mark on Black Friday for the first time ever.
From these statistics it is clear ecommerce isn't going anywhere in 2017, and retailers need to be more prepared than ever for mobile and omnichannel shoppers, and several weeks of sustained sales and promotions.
Improving Website Performance and Scalability for the Holiday Season
Is there a downside to this growth in ecommerce during the holidays? Not if your website is prepared, but each year some stores lose customers and revenue because they haven't properly prepared their site for the increase in visitors. Even large websites are not immune to this issue: In 2016, the Macy's website held back some visitors from accessing the homepage due to an influx of shoppers, and some shoppers reported issues with adding products to cart once they were allowed in. Victoria's Secret, Walmart, and some Gap Inc websites also experienced outages due to high traffic, and Williams Sonoma suffered from slow load times, likely resulting in abandoned transactions.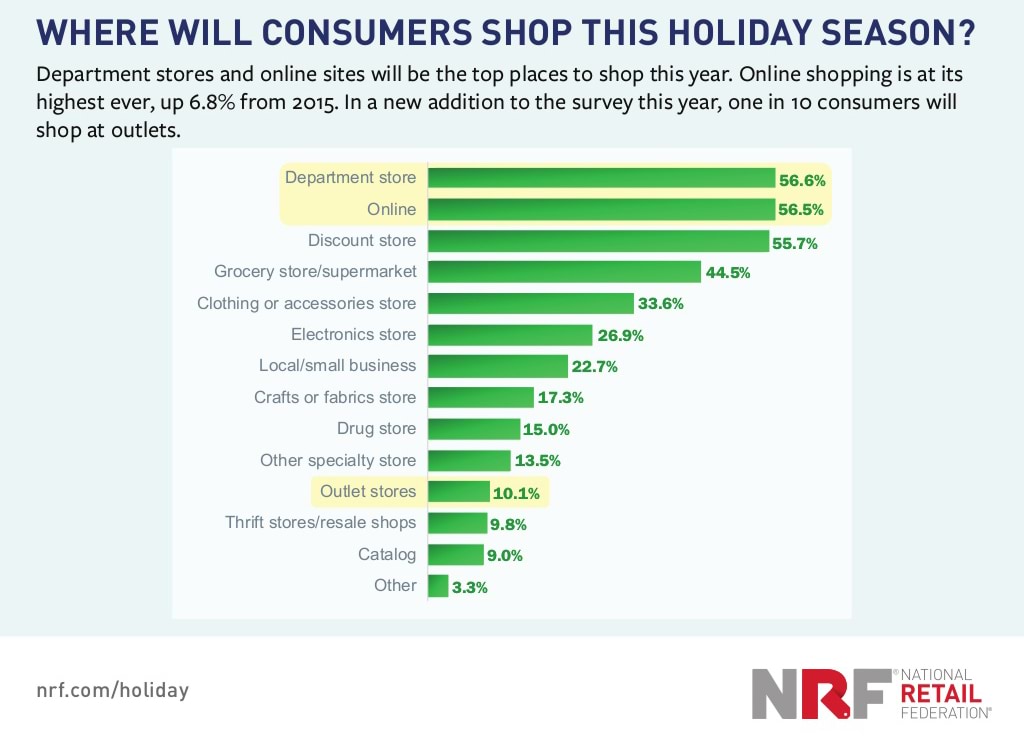 Website security is also even more crucial than usual during the holiday season, when cyber criminals are waiting to take advantage of the increased number of online transactions and Distributed Denial of Service attacks can be triggered easily due to the high number of visitors already on websites. While not conducted online, the Target hack that resulted in an $18.5 million settlement first took place around Black Friday.
Websites of all sizes see spikes in traffic, consistently higher visitor counts than usual, and increased hacking attempts as more transactions are being processed. While ecommerce sites spend months designing holiday merchandise and coming up with marketing and promotional plans, all of that work is rendered useless if your website goes down in the middle of a traffic surge. Even if your website stays up, a slow down in page load time will result in fewer pages viewed and less revenue.
This guide on How to Prepare Your Ecommerce Site for the Holiday Season goes through what you need to know about website speed, scalability, and security as your ecommerce site heads into its busiest season. The preparation you do in the months, weeks, and days leading up to Black Friday and the month of December will prove their ROI when shoppers come around and are greeted with a fast website and seamless shopping experience. Click here to download the free guide.