5 SaaS Trends to Watch in the Wake of COVID-19
Last November, Gartner forecasted worldwide public cloud revenue would grow 17% across 2020. Software-as-a-Service (SaaS) is at the center of this growth. Gartner predicted the SaaS market would swell to $116 billion this year due to "the scalability of subscription-based software." According to Synergy Research Group, overall SaaS spending hit the $100 billion annual run rate last summer.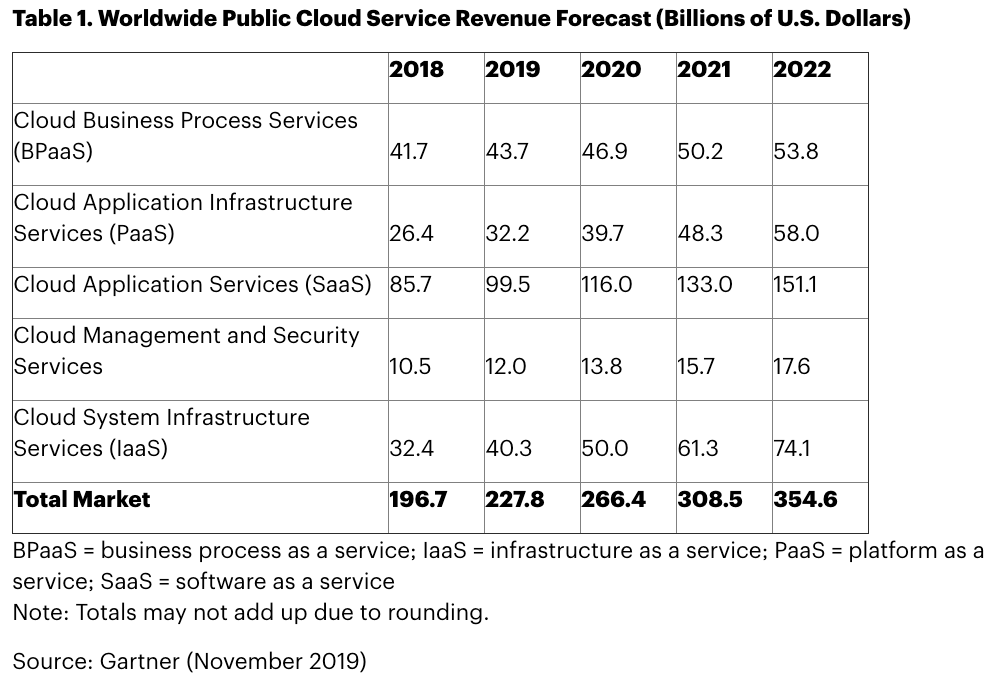 SaaS has been the most buoyant element of the cloud market for some time and cloud usage is certainly soaring right now with companies and consumers turning to the cloud and its enabling technologies to fuel the massive shift to remote work, entertainment and communication. Public cloud has so far done an amazing job of meeting unprecedented and unplanned-for demand in a way that simply would not have been possible a decade ago.
Within the volatile environment of the COVID-19 pandemic, we were curious to pull back and look at some of the trends going on in SaaS right now and predict how they might unfold across the rest of the year and beyond.
TREND 1
Huge surge in demand for SaaS collaboration tools due to remote being the "new normal"
Just recently, Microsoft had to apologize for a blog post, which claimed it had seen a "775 percent increase of our cloud services in regions that have enforced social distancing or shelter in place orders." In a clarification issued a couple of days later, the tech giant explained the almost 8x increase was only connected to monthly users of Microsoft Teams, its collaboration platform used for video, and only for a one-month period in Italy. Nonetheless, the company said there has been a rapid acceleration of demand for Microsoft Azure services worldwide with Teams adding 12M users in one week during mid-March.
As is clear from the news, many SaaS collaboration tools are seeing a huge spike in demand. Zoom has likewise been experiencing unprecedented growth with its daily users worldwide more than quadrupling. The video conferencing app is being put to use not only by businesses implementing remote-work tools for the first time, but also schools offering online classes, and everyday consumers turning to it for group video chats with friends and family. Slack said it had also broken user records as demand hugely surged for its chat app over the course of March.

While there are clear concerns about the impact of coronavirus on the economy, including in the tech sector, as a remote-first company, we can't help but be curious about the spike of investment in digital transformation tools that will not only allow mission-critical business operations to continue in the short term, but could also help facilitate a transition to the digital workplace in the "new normal" following the pandemic.
TREND 2
Low and no code platforms are "red hot" (Forrester) as enterprises look for new ways to build more software more quickly
According to Forrester, low and no code tooling is catching on with developers in a big way. Half of the developers they surveyed said they have adopted or plan to adopt low-code tools. No or low-code tools are increasingly becoming available to non-technical staffers with the ultimate goal of bringing business and product closer together and enabling faster iteration.
We've just seen this vividly in action with no-code software start-up Unqork being used by the city of New York to build and launch a coronavirus crisis-management software platform in a matter of days. The city was able to go live with the service in 72 hours, using only visual drag-and-drop tools to create it. The online portal can be customized for other cities, counties or states.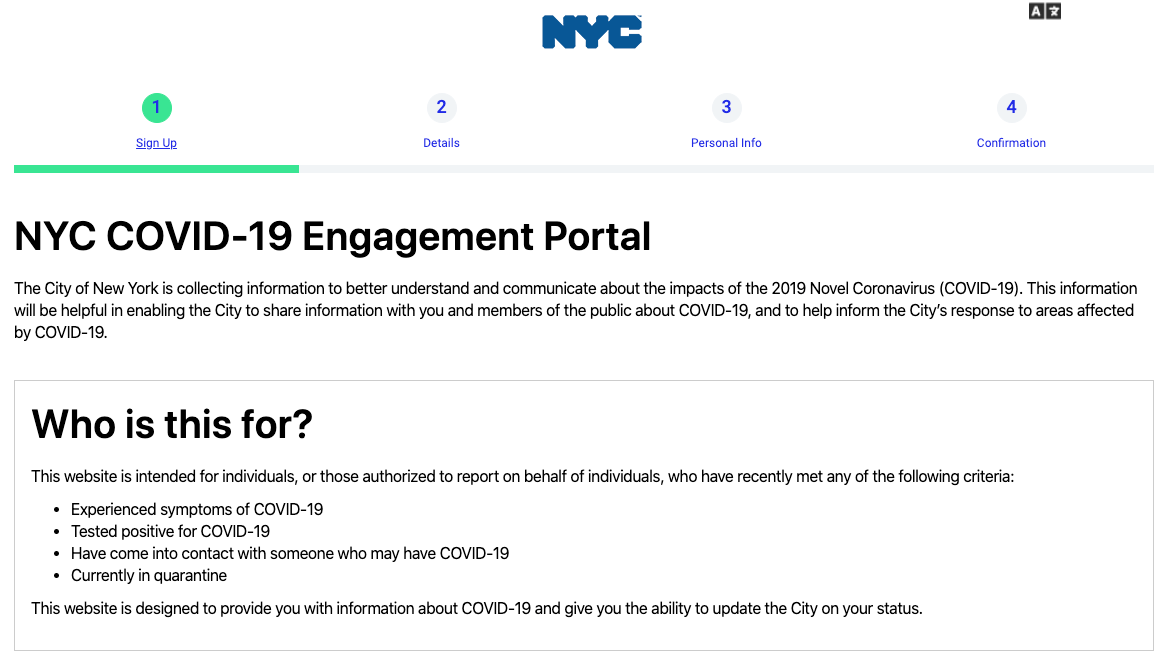 While there's a large number of small and mid-size players, such as Mendix that already hold a strong market position, the big three cloud vendors are in the midst of working out how to dominate the low code platform space and win the next "cloud battle".
TREND 3
Technical know-how will be increasingly required across virtually all aspects of the enterprise
According to a survey from late last year by digitally-native technology services company Globant, while a majority of companies were working toward strengthening digital strategies and said collaboration was a top priority, fewer than 10% of employees were actually involved with digital transformation efforts. Furthermore, only around a third of companies said they saw themselves as "innovative" and rated their digital maturity as "cutting edge".
Many companies have been forced to hasten digital initiatives with the move to "all remote" and some will be questioning whether digital transformation will become a new ongoing priority rather than just a temporary one.
One method to achieve ongoing digital transformation company-wide is "dev diaspora", a term used by Forrester in its 2020 software development predictions, to envisage more technologists embedded within different company divisions. According to Forrester, developers will continue to move outside the IT side of the house and into line of business operations. Software is "too important to be left just up to the IT org."
TREND 4
Cloud integration is a growing priority for solution architects
As many midsize and large companies adopt a multi-cloud or hybrid IT strategy (according to Gartner, over 75% of midsize and large organizations will have done so by 2021), they face the challenge of decentralization. Decentralization poses problems when you need to integrate applications, for example, to optimize business processes or gain real-time access to data across multiple systems and providers. In response, cloud integration has become a priority for solution architects.
Different strategies for creating integration between cloud-hosted, SaaS and on-prem applications include:
Integration platform software
Integration platform as a service (iPaaS)
SaaS vendor out-of-the-box integrations
Custom code tailored to integration needs
Function platform as a service (fPaaS)


TREND 5
SaaS vendors increasingly use integrations to make their platforms holistic destinations
Many companies use different software for different aspects of their business, which can make accessing, processing, and integrating data more challenging, and communication slower. Business efficiency can ultimately suffer from usage of too many SaaS applications. In response, SaaS vendors are increasingly offering integrations, either by third-party APIs or equipping their own software with integration capabilities.
Slack is at the forefront of this. It's currently in the midst of rolling out a major revamp and has gradually been announcing integrations with other vendors, most recently launching a new app to integrate the calling features within Microsoft Teams into the Slack platform. Alongside this integration, Slack is announcing VoIP phone integration with Zoom, Cisco Jabber, RingCentral, and Dialpad. This lets Slack users call on these VoIP calling providers to dial phone numbers directly from within the Slack interface.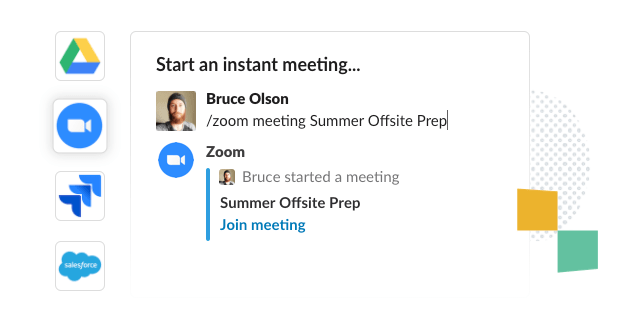 When Slack and Zoom announced their partnership last year, they hit the nail on the head when describing the reasons behind the integration: "It's our shared belief that teams are better equipped to be nimble and responsive to change when they have a clear line of sight to their organization's strategy and goals. But the only way that can happen is when teams have access to painless communication."