Large images can dramatically impact site or app performance. Optidash's solution optimizes those images, but the company needed an edge platform that provided the performance, scale, reliability and reach to address a global market. Section's innovative edge platform offered the simplicity to deploy quickly, along with the control to fine-tune configuration.
Accelerating Visual Content
Site and app designers know that people engage more with visual content. But large image files can significantly impact online performance, not to mention hosting fees, bounce rates and page ranking. Large images mean a lot of unnecessary bytes being pushed to millions of users worldwide. The answer is to compress images as much as possible without impacting image quality.
Unfortunately, manually optimizing all those images is both difficult and time consuming, leaving organizations in a bind.
That's where Optidash image optimization comes in. Optidash uses machine learning and highly specialized infrastructure to dramatically compress images (an average of 40%) on-the-fly with no loss in quality. The company's API, apps, plugins and SDK are designed to allow companies to integrate with Optidash in minutes to make workflow more efficient.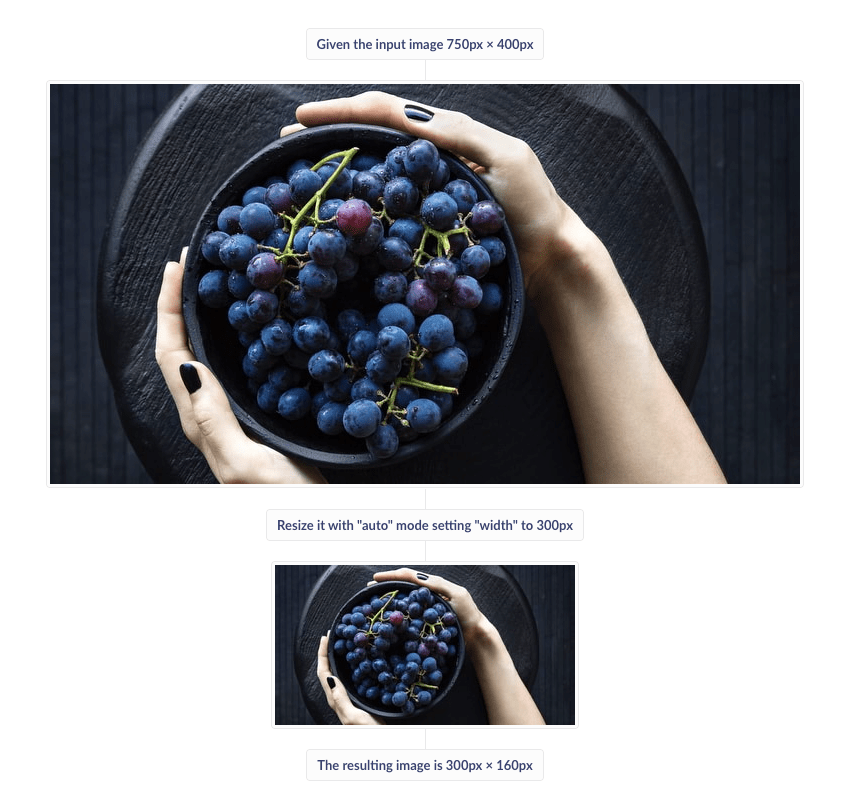 The company designed its solution to deliver optimization anywhere, in real time and at scale, but to reach both organizations and users globally meant it needed to deploy to the edge.
"We are constantly going through our code to determine where we can shave one millisecond here and three there, and optimizing to improve peak processing workloads," noted Przemek Matylla, CEO at Optidash. "This is a solution designed around performance and scale, which means a global user base. We specifically designed with the edge in mind."
The only question was which edge provider to partner with, and Matylla already knew the answer: Section.
Simplifying Edge Deployment at Scale
Section's Edge Hosting Platform is the simplest way to deploy and control cloud-native apps for distributed global delivery. The platform offers Kubernetes-native tooling, CI/CD pipeline integration, a broad range of security and operational tools, and a complete single-pane-of-glass edge observability suite. Moreover, the patented Adaptive Edge Engine (AEE) automatically orchestrates and intelligently scales edge workloads to meet real-time traffic demands. In short, Section allows organizations seeking a distributed footprint to concentrate on innovating applications, not managing infrastructure.
What Matylla liked best about Section's Edge Platform was its combination of simplicity and control.
"I was really blown away by the volume of settings and control Section exposes for the end user." Przemek Matylla, CEO, Optidash
"On one hand it's almost like autopilot, you connect your origin and it just works," he says. "But for people like me that want to dig into Varnish and config files, in just a few clicks I can see absolutely everything about the edge in the dashboard. For someone used to traditional CDNs, that ability to have both ease of use and total access is super cool."
Optidash heavily relies on Kubernetes for managing its container workloads, making Section's Kubernetes-native tooling particularly important. Section's patent-pending Kubernetes Edge Interface (KEI) makes it possible to deploy application workloads across a distributed, federated edge network as easily as they would to a single Kubernetes cluster, effectively turning the edge into a "cluster of clusters." Teams can continue to use familiar tools and workflows, like kubectl and Helm, to manage and control the edge environment. Moreover, KEI can be used to generate simple policy-driven controls for Section's Adaptive Edge Engine, allowing it to automatically tune, shape and optimize workloads in the background across Section's Composable Edge Cloud.
"With Kubernetes we can quickly and automatically spin up pods to fill available CPU and RAM capacity, allowing us to squeeze every bit of efficiency out of our machines," notes Matylla.
"In my opinion, if you're not using Kubernetes you're doing it wrong, so the fact that I can use tools like kubectl to control Section edge deployments is fantastic."
Scaling the Edge
Optidash now processes millions of images a day (an average of 100 images a second) for customers on Section, and has optimized more than 5,000,000,000 images to date.
The company also has ambitious plans going forward. It is working on a new product that uses artificial intelligence and machine learning to improve image presentation, which is crucial for industries like real estate or automotive sales that often rely on poor-quality images for online sales. Matylla plans to also make that product available at the edge with Section.
Optidash is also working closely with Section to develop the ability to deploy specific high-performance workloads to targeted, dedicated hardware and server configurations on Section's Edge Platform. This would allow Optidash and other companies to distribute the most demanding workloads to the edge for better responsiveness.
"Image processing is compute-intensive, so we have very specific hardware configuration and load requirements for some of our core services," explains Matylla.
"I want to be able to target precise infrastructure down to the container level on Section's Composable Edge Cloud to move those intensive workloads closer to users. I really value that they're working with me to make that happen."
Improved performance isn't the only benefit Optidash values for those core workloads; improved reliability and resilience are perhaps even more important. "I think one of the things people fail to appreciate is that a properly federated edge virtually eliminates the risk of service loss when a datacenter or provider goes down. I'll tell you what keeps me up at night – the idea of basically going out of business due to service loss that's out of our control. That resiliency is something I really value about Section's Edge Platform."
And it's something that is top of mind as Optidash continues to grow its business at the edge with Section.