When I first started at Section, which is located in the heart of Boulder, Colorado, I got a lot of questions about my commute and how I was dealing with it. This is because I live in Denver, about 30 miles south of Boulder and connected by one major highway that can get very congested.
Although Denver is larger city, Boulder has a burgeoning start-up scene and is where many tech companies have chosen to base themselves. Because of this, I decided I would be open to a Denver-Boulder commute as long as it was for a company I was truly excited about, and one that could be flexible with things including office hours and working from home. Luckily, with Section I found both of these things, so now when people inquire about my commute in sympathetic terms I can say "Actually, it's not too bad."
Flexible Hours and Working from Home
Section is unique in that we have offices in both Boulder and Sydney, Australia, where the company was founded. Only about half of the Colorado team lives in Boulder, and the Australia team is spread across Sydney and up into the mountains 4 hours south. The Australian contingent primarily work from their homes, although we have an office that they can use when they have meetings nearby or want a more traditional office setup. They also have a once monthly "Day in the office" where, you guessed it, everyone spends the day working out of the office.
We don't work from home all the time in Colorado, but since Section is used to remote work it's easy for any of us to work remotely 1-2 days a week if we need to be closer to home or simply enjoy being in a different environment occasionally. I find that when writing content I can be very productive from my apartment which can be quieter than our open office space in Boulder.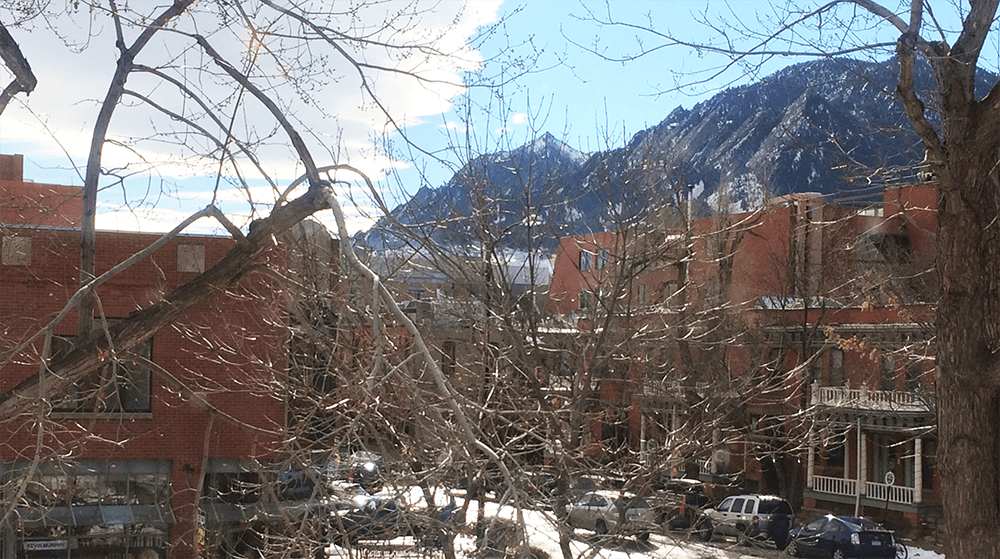 Some of us schedule meetings around when we will be in the office, or we can jump on a Skype call or Google Hangout to connect. Because the team is split between the US and Australia, we already use a lot of digital communication methods to ensure all of the teams are up to speed: Slack is our go-to for the vast majority of internal company communications, and we use Google Docs for collaborating on files and Trello boards and Trac tickets for keeping track of tasks and bigger ongoing projects.
The international nature of the team also lends itself to flexibility on what hours we work. Boulder and Sydney are a whopping 18 hours apart at the moment, and the gap gets even bigger at times due to daylight savings. That means the Sydney team starts their Tuesday at around 3pm on Boulder's Monday. Because of this, team meetings are held in the late afternoon MT on Thursdays, and those of us in Boulder who need to talk to the Sydney team often come in on the later side and stay until 6 or 7pm.
The ability to work flexible hours at Section has a couple of benefits: Those of us with commutes to Boulder can plan our days to miss the middle of rush hour, which as an added bonus gives us more overlap with the team in Australia.
The great thing about the team at Section is we all trust each other to get our own work done. There's little concern about where you are doing that work as long as it's getting done in a timely fashion. So far, it's working out pretty well: in 2016 we completed TechStars Boulder, raised a seed funding round, announced a partnership with Magento, and released several new features on our product. We're excited to see what the next year brings!
Join the Section Team
Are you interested in joining our team in 2017? Check our careers page for current openings and we hope to hear from you soon!