Section is excited to be attending and speaking at Magento Imagine in Las Vegas from April 2-5th. We'll be at booth #29 throughout the conference, and our CEO Stewart McGrath is speaking alongside client Kate Morris on how her company Adore Beauty has turned conversion optimization and website performance into revenue gains.
We will also be running a contest to see which Magento websites come out on top - and on bottom - in terms of website speed. Have you been optimizing your Magento website or one of your clients' websites for optimal performance? If so, enter our contest and if your site is the fastest you'll win a Sphero Robot from Section to race around town.
If you think your website isn't performing so well, you could win too! We're rewarding the slowest website we test as well, and in addition to the Sphero Section will give you a report on how to improve your website performance so you can move up in the ranks.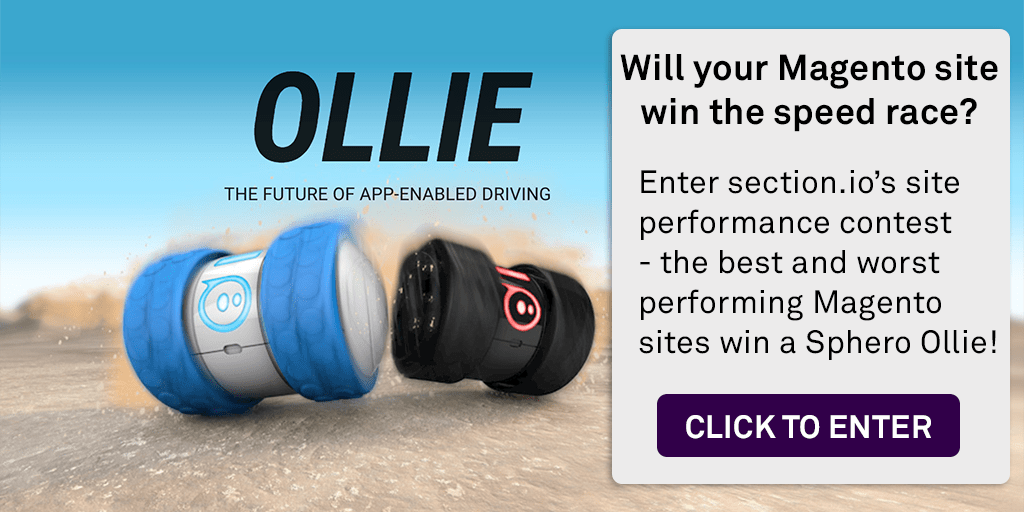 We'll be using the Speed Index measure to test websites. This looks at not only back and front end load time, but also how a user sees content loading on your page and thus how they truly experience your page performance. For example: If your site has a fast Time to First Byte but then only loads the header image and it takes another 2 seconds for anything else to load, the end-user experiences what feels like a slow website.
Website performance is an extremely important measure for any website, and Magento ecommerce websites in particular should always be looking to improve performance as this can lead to increased conversions and revenue. We're committed to helping Magento websites achieve the best performance possible, so we hope you'll stop by our booth at Magento Imagine to chat about how your ideal website performance can be achieved.