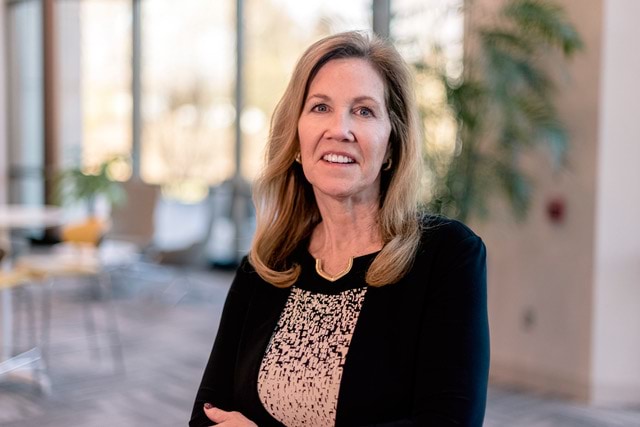 Section is delighted to announce the appointment of prominent technology executive Deborah Diaz to its Board of Directors. Deborah's 30+ years of large-scale business transformation in senior leadership roles across prestigious public and private sector organizations will enable her to provide valuable insights to help drive Section's next phase of growth.
"We are honored to welcome Deborah to Section's Board of Directors" said Stewart McGrath, Co-Founder & CEO of Section. "The emerging Edge ecosystem is still early in its maturity, and Deborah's commercialization experience in steering technology innovation and business growth as both an IT leader and board director makes her a tremendous value-add for our organization, customers, and industry as a whole."
Deborah is currently CEO of Catalyst ADV, a technology and strategic growth advisory firm, and has extensive board director and advisory board experience with Primis (Nasdaq: FRST), Intel, Equinix, Forcepoint, Dell, BRMI, and other private companies. Previously, she served as NASA's Chief Technology Officer and Deputy Chief Information Officer where she managed global system infrastructure, risk management, financial and regulatory stewardship, data protection, and technology innovation. She also served as CIO for Science and Technology at the U.S. Department of Homeland Security and was the Deputy CIO for the USPTO.
"I am excited to be joining Section's Board of Directors working directly with their leadership team to advance their competitive Edge technology and business growth" said Diaz. " Section is poised to take advantage of new opportunities to extend and change hybrid cloud environments for enhanced scalability and security. I look forward to enhancing their innovative vision and accomplishments for the future." -Deborah Diaz, CEO of Catalyst ADV
This appointment follows the recent announcement of Paul Savill joining Section's Board of Directors. As Section's fifth member, Deborah builds on the diversity of experience, perspective, and leadership represented among Section's Board and will serve as a key advisor as we continue to build innovative edge technologies which fulfill our mission to improve the Internet.