Each year, more and more people conduct their shopping online, buying everything from holiday gifts and clothing to household essentials and even groceries through websites or mobile applications. Several trends have emerged out of this shopping phenomenon, including online-only businesses which undercut brick-and-morter costs and subscription services that send goods monthly.
But perhaps the most lucrative marketing campaign for ecommerce sites globally has been the popularity of one-day-only blowout sales conducted exclusively online. These sales often take place in November to drive pre-holiday sales and include Cyber Monday in the US (November 30), Single's Day in China (November 11), Click Frenzy in Australia (November 15) and Amazon Prime Day (July 15).
The growth of holiday ecommerce sales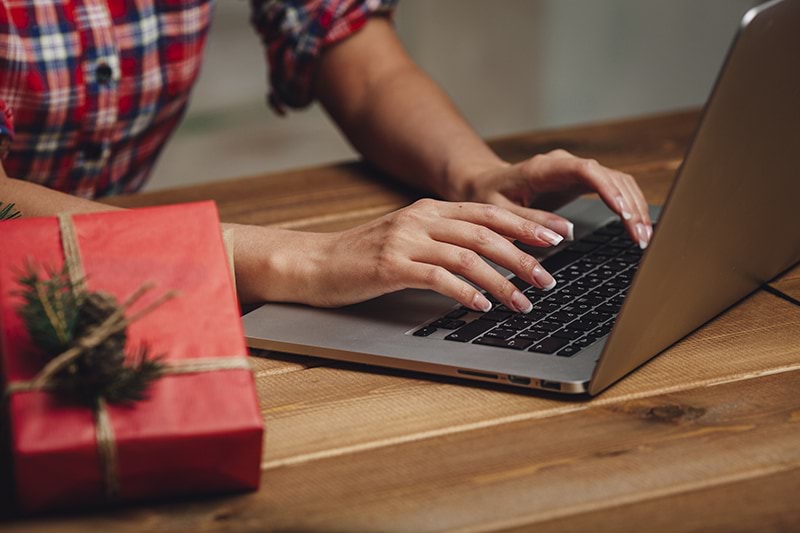 As with all ecommerce trends, these one-day sales are a relatively new phenomenon. Cyber Monday was only officially named in 2005 as a way for ecommerce businesses to cash in on the traditional post-Thanksgiving shopping spree which starts with Black Friday. Cyber Monday deals are typically online-only and allow smaller stores and websites to offer discounts without needing to battle long lines of customers that are associated with Black Friday.
Although a new "holiday," Cyber Monday has proved to be extremely lucrative for ecommerce businesses, who now advertise sneek peaks at their deals weeks in advance and throw significant budget into promoting their sale. As ecommerce sales have grown so have Cyber Monday sales, and in 2015 a study by Adobe found that Cyber Monday was America's biggest ecommerce sales day on record, with a total of over 3 billion dollars in sales. This was a 16% increase in sales from Cyber Monday 2014, so if the trend continues we can expect to see around 3.5 billion dollars in sales in 2016.
While Cyber Monday is well known in the US, the world's largest ecommerce sale is the "Singles' Day" sale conducted by the Chinese ecommerce giant Alibaba on November 11th. In 2015 Singles' Day generated 14.3 billion dollars in sales, more than 4x that of Cyber Monday. In 2016 the sale generated over 1 billion dollars in sales in the first five minutes, and ecommerce giants globally are looking to it as a barometer for their holiday ecommerce predictions.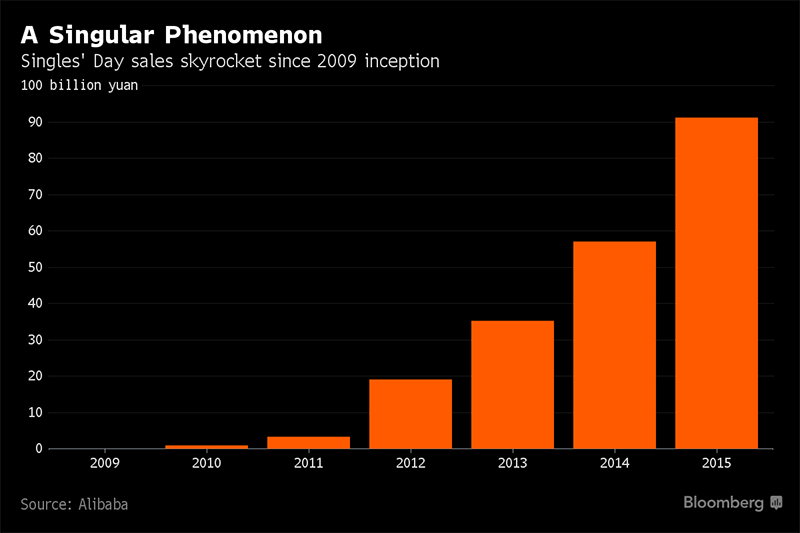 How to prepare websites for holiday sales
As demonstrated by the above statistics, one-day sales can bring a great amount of traffic and revenue to ecommerce sites. But websites need to properly prepare for this influx in traffic, which is a massive increase over an average shopping day. In 2015, sites as large as Target, Nieman Marcus, and PayPal experienced outages due to an overload of traffic, and that could mean serious revenue losses: studies have estimated that an hour's downtime could result in up to 8% in lost daily revenue, or hundreds of thousands of dollars on the largest ecommerce shopping day.
Why weren't these large sites able to stay online? It comes down to several factors, one being the unreliability of load testing. Load testing is a synthetic measure that uses scripts to estimate real user traffic, and is intended to help determine what amount of traffic a site can handle and identify weak points in the website architecture. Unfortunately, it is near impossible to simulate real user behavior: different browser types, connection speeds, number of page visits, and more are difficult to estimate and therefore test. This means when actual customers visit a website, their behavior could differ dramatically from what was tested.
Another common misconception is that adding additional servers in a website's hosting infrastructure will prevent any problems. While adding hardware will increase the number of visitors a website can serve, hardware still has limits so if a website underestimates their traffic it can still slow down or go offline.
Caching increases scalability at peak load times
The best way to ensure a smooth Cyber Monday and ecommerce holiday season is for websites to leverage a smart caching strategy that allows the majority of product pages to be served from a cache. This increases the scalability of a website by allowing it to serve many more visitors at once, and decreases stress on the website servers.
By utilizing caching techniques such as hole-punching, which allows for large portions of pages to be cached while keeping personalization elements such as account information un-cached, ecommerce sites can cache nearly all of their pages. This leaves the actual website server open to handle the critical checkout process with ease.
Another option is to use an overflow page which caps the amount of visitors on your website at any one time, allowing those in the process of browsing and completing transactions to finish their sale before another visitor is allowed on the site. Some overflow pages tell visitors what number they are in line to get into the site, while others may display a simple message letting customers know they will get onto the site if they keep the browser window open.
While it may be difficult to predict how Cyber Monday will look in 2016, it's clear from past years that websites need to be prepared for a large spike in traffic. Leveraging smart caching strategies and examining how customers interact with websites will prevent sites from going down during this crucial revenue opportunity. Contact us if you need help setting up a cache solution on your website and increaing scale for peak load times.