An optimized network is essential to making your gaming experience as smooth as possible. If the signal connecting you to the Internet is acting up, there is only so far you can go with hardware. Wireless networks are on their way to faster speeds and near instant connections with 5G networks. The combination of 5G and edge computing promises to radically improve gaming experiences by enabling lower latency, more advanced features, and greater immersion.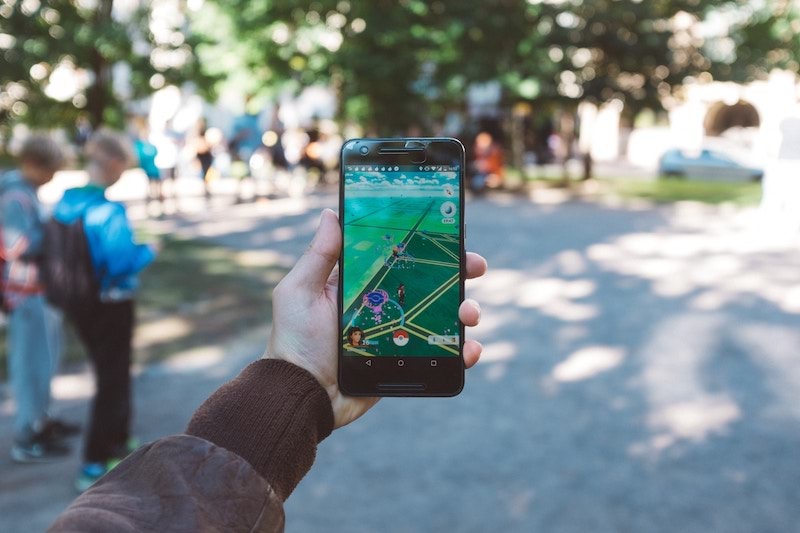 2019: "The Year That Mobile Will Change Forever"
Verizon has announced its plan to deploy 5G in 30 U.S. cities by the end of this year, meaning that the new technology will likely appear in iPhones in 2020. "It's just gonna be a total different experience in speed and throughput than you have ever seen before," CEO Hans Vestberg said during an investor meeting, quoted by The Verge.
The announcement was lacking detail around which cities would be involved and how extensively 5G would be implemented across those cities, but Verizon did say that each launch would involve deployment of incredibly fast millimeter wave radios. Verizon also said that this deployment would be real, standards-based 5G as opposed to the off-brand 5G it uses for its wireless home service.
T-Mobile has also promised it will launch 5G in 30 cities across 2019; its 5G network is already on trial in a dozen cities. AT&T is also working on its own 5G deployments. Expectations for achievements by the end of 2019 for all of these carriers are relatively low due to lags in equipment. There are also only a handful of 5G-ready devices available on the market today.
Nonetheless, there is a reason that people are calling 2019, "the year that mobile will change forever". The first 5G launch and the first 5G phones going on sale denotes the next wave of latency. Much faster access on your phone will lead to much easier connections for all kinds of IoT devices and all kinds of mobile-based online gaming.
The mobile gaming market is huge and growing daily - in both the developed and developing world. Once seen as the poor relation in the video game world, mobile games today make up just over half of global revenues in the gaming industry. By the end of 2018, an estimated $137 billion will have been spent on mobile games (a 13% rise from the year previous). This is expected to increase to close to $100 billion by 2021. Edge computing can open up a world in which gamers don't need to worry about regularly updating their expensive, physical consoles. The combination of edge computing and 5G can enable the possibility for gamers to hold a high-end console in the palm of their hands.
The increased deployment of 5G networks will only bolster these figures as it will enable lower latency and improved gameplay on mobile devices. Qualcomm claims that its x50 modem, the first ever 5G-ready mobile modem to be launched will deliver up to 5Gbps download speeds. Its latest successor, the x55 modem, promises an even faster bandwidth downstream of up to 7Gbps. While these speeds are achieved under test conditions, not in the more challenging real world, Qualcomm has released impressive figures for consumer activity. In a simulation in San Francisco, median browsing speeds of 1.4Gbps and file download speeds of 442Mbps were reported.
5G and Edge Computing: Hand-in-Hand
5G will not be able to meet its performance goals of extremely low latency and massive broadband without edge computing due to the time it takes data to travel across the fiber networks that connect the radios on towers to the network core. Once the application or content has been moved closer to the radio at the edge of the network, network latency decreases. With high-performance computer hardware and radios that prioritize traffic, 5G latency goals will be more easily met. Edge computing exists in many environments already, and as we've looked at, is expected to grow its reach exponentially over the next several years. However, as Data Economy recently wrote, "In short, 5G needs edge computing".
One of the major opportunities for edge computing and 5G to meet can be found in putting edge compute solutions at the edge of mobile networks, for instance, by deploying edge compute for applications and content at the base of cell towers, as close to the radio as possible. This allows the mobile operator to host or offer a range of applications and services that can leverage low latency, in addition to minimizing the amount of traffic that is sent back to the core network.
Edge computing can also reduce network transport costs for the mobile operator due to money being saved via processing data at the edge instead of transporting it to centralized data centers. For consumers, the benefit is seen in an increase in the response of the mobile network, due to the lowering of latency. 5G needs edge computing to succeed while edge computing while not having to wait for 5G, can certainly benefit from it.
The Future of Gaming
Working together, edge computing and 5G looks set to reduce the workload and battery drain on mobile devices while enabling a high-end user experience. The low-latency network access and geographic proximity enabled by access to a 5G connection will mean an improved mobile gaming experience without the lag.
AT&T describes edge computing as "an essential element" to its 5G strategy, and believes that "beyond mobile gaming, edge computing will help transform the gaming console industry at large. Players will worry less about buying the latest, expensive console or gaming PC – and will focus more on playing their favorite games when and where they want." In a demo at the annual E3 gaming convention in Los Angeles, AT&T demonstrated its ability to offer high speeds and "near-instant feedback and constant interactivity".
AR, VR & Cloud-Driven Gaming: Where 5G and Edge Computing Meet
AT&T has been especially focused on testing mixed reality and cloud-driven gaming in its desire to see where 5G and edge computing meet.
At its research center, the AT&T Foundry, in Palo Alto, California, AT&T has launched an edge computing test zone.
"We launched it because we wanted to create a real-world environment and a collaborative ecosystem that can tackle some of the business and technical challenges that this technology represents," said Igal Elbaz, Senior Vice President of Wireless Technology, during another panel discussion at Spark. "We're rolling out 5G as the first wireless system that was born in the cloud, and now we can take advantage of what I consider to be one of the most disruptive technologies to come along in years: edge computing.
"Now you can think about placing low-latency, complex application and computation power closer to the users. By improving the functionality and the user experience, we can actually unleash some of the new business models that we all talk and hear about like AR, VR, self-driving cars, drones, mobile gaming, and others."
In its first phase of testing, the telco giant focused on how improved network performance metrics like jitter and delay could track across to improvements in application performance metrics, such as frame loss and motion-to-photon latency. One of the most interesting findings was that one of edge computing's biggest benefits stemmed from delay predictability as opposed to the amount of delay itself.
"We are excited about how AR and VR gaming can run on edge platforms," Elbaz said. "As you probably know, latency is a real challenge for immersive mobile cloud gaming. We also learned and discovered the importance of the balance between low latency and how you build your AR development pipeline as it relates to encoding and decoding of the content that runs through the network."
Its next phase will see the rolling out of its edge test zone footprint to cover the entire San Francisco Bay area. Such experiments in edge computing by the big telecom players deftly illustrate the potential the framework has to work hand in hand with 5G to enable a new era of compute for gaming and many other industries alike.